In a lovely house nestled in the heart of the mountains, we're asked to optimize the layout of the upper floor to gain comfort.
Redefining space, creating a master bedroom with a double sink and a large Italian shower and creating storage spaces and isolating the restroom.
We modify the hallway accesses which enable the creation of a new dressing room and the isolation of the restroom. The upper floor is a mansard roof and we turn this constraint into an aesthetic graphic line that provides depth to the bathroom. As the space is rather narrow, we go for minimalist, suspended furniture that don't clutter the area and add a tailor-made mirror to add space. The flow is enhanced by the installation of new sliding doors systems and for the final touch, an audio system in the bathroom for some energized mornings!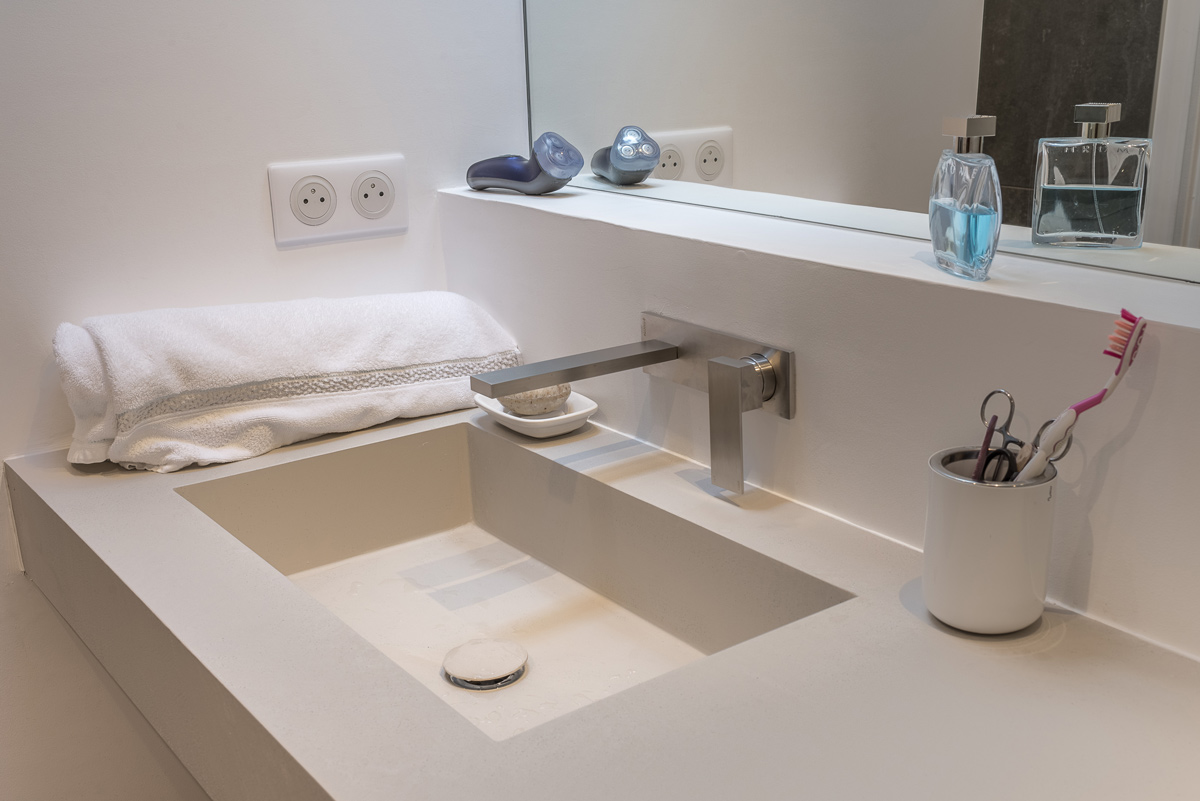 salle-de-douche-vasque-encastre-ecomalt-resine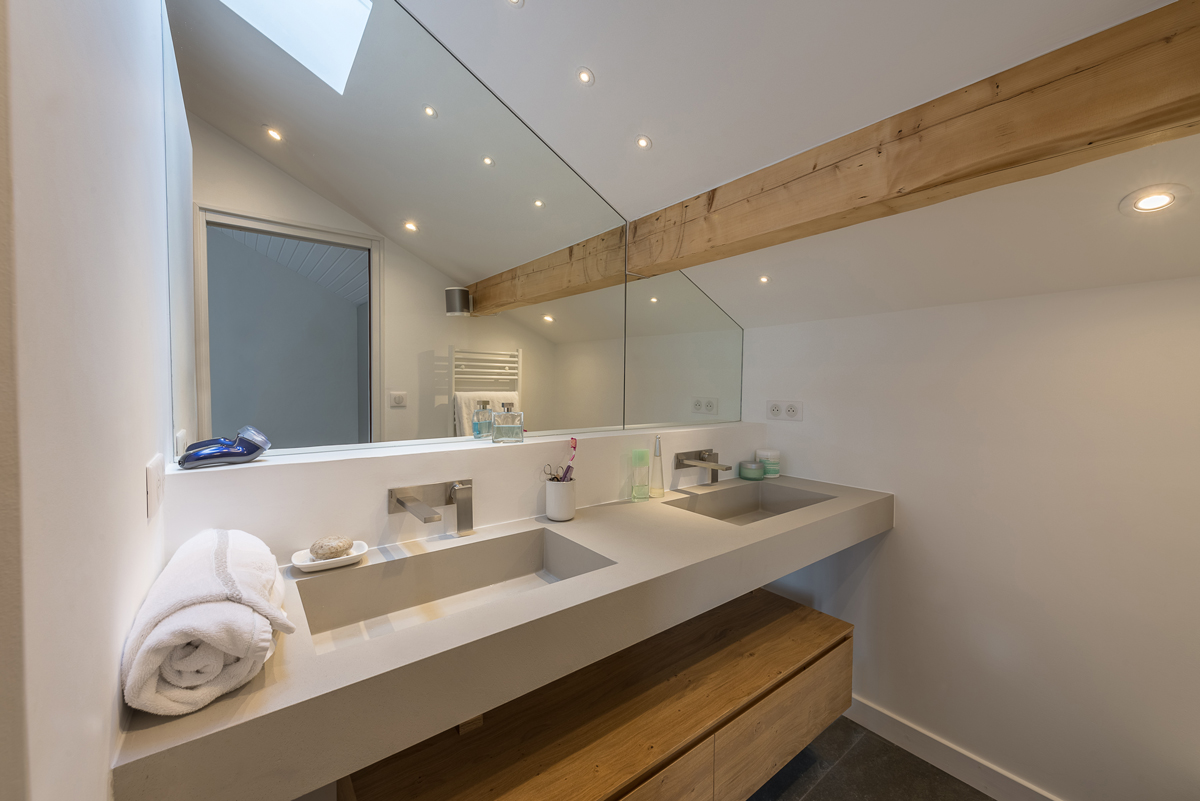 salle-de-douche-sous-pente-sur-mesure-bois-pierre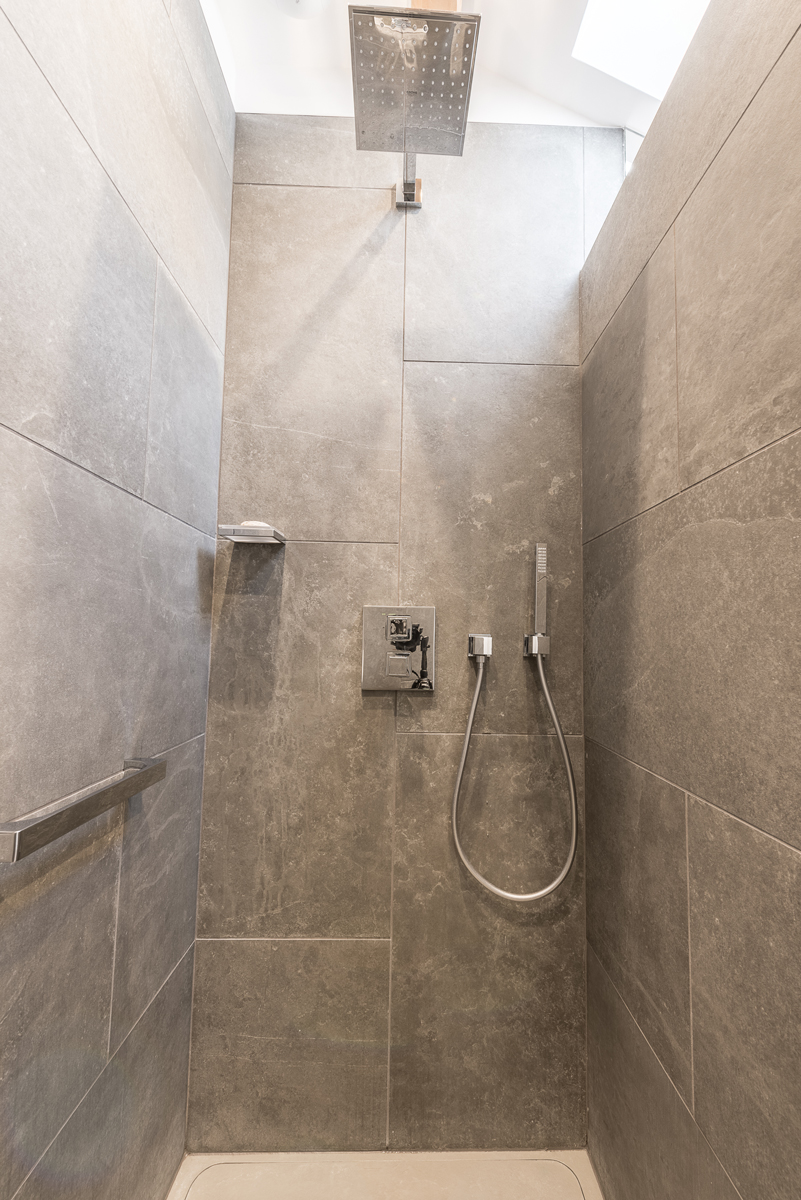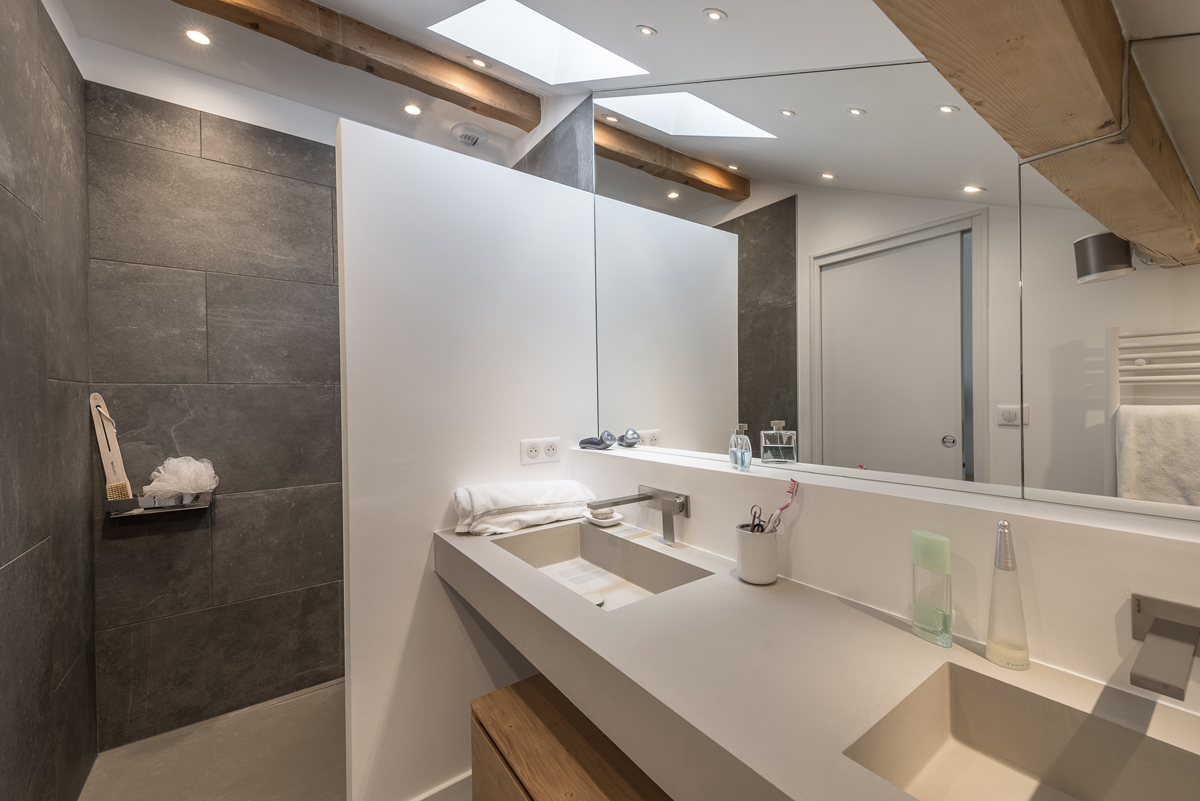 salle-de-douche-sous-pente-bois-pierre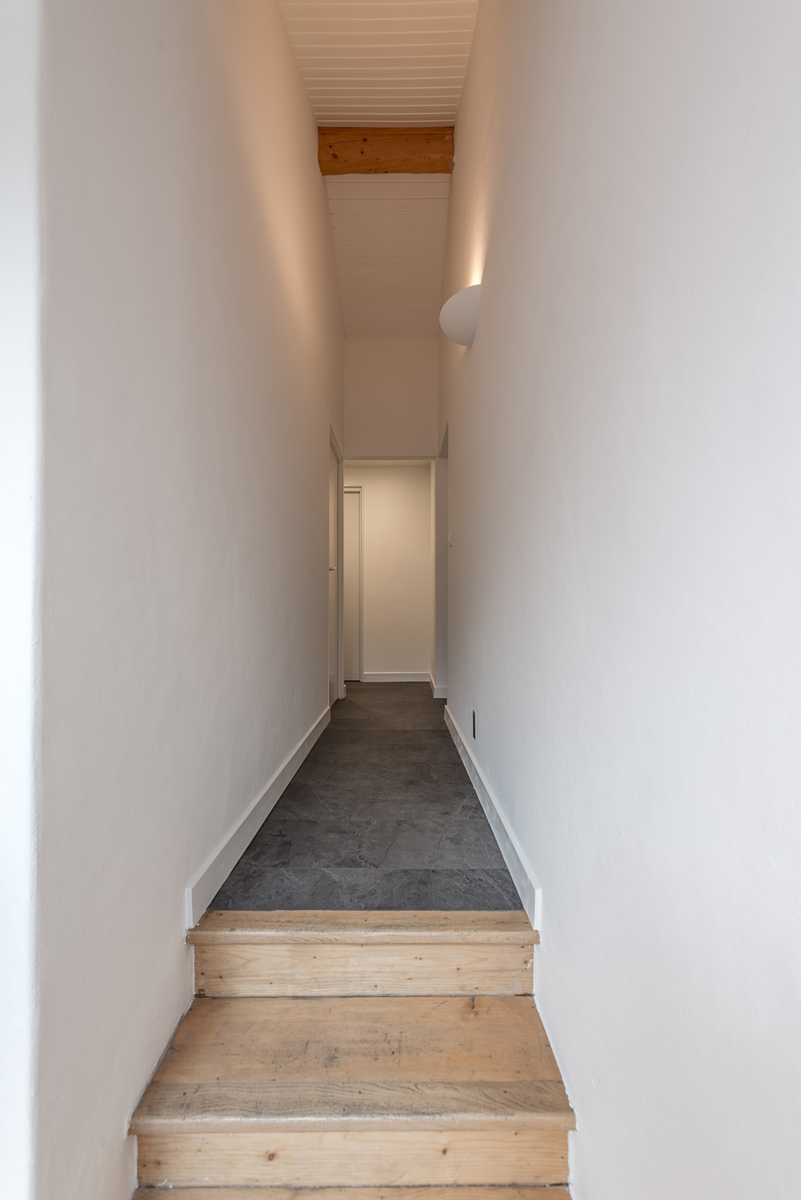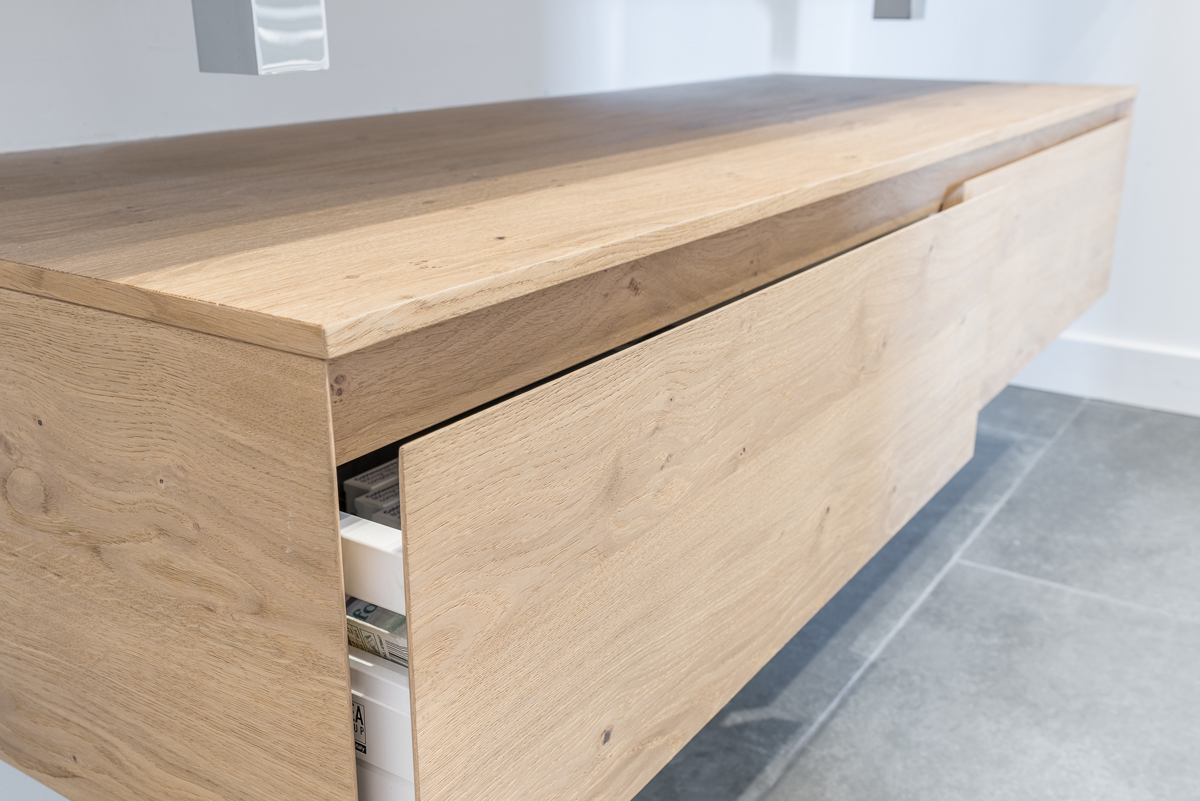 salle-de-douche-meuble-tiroir-detail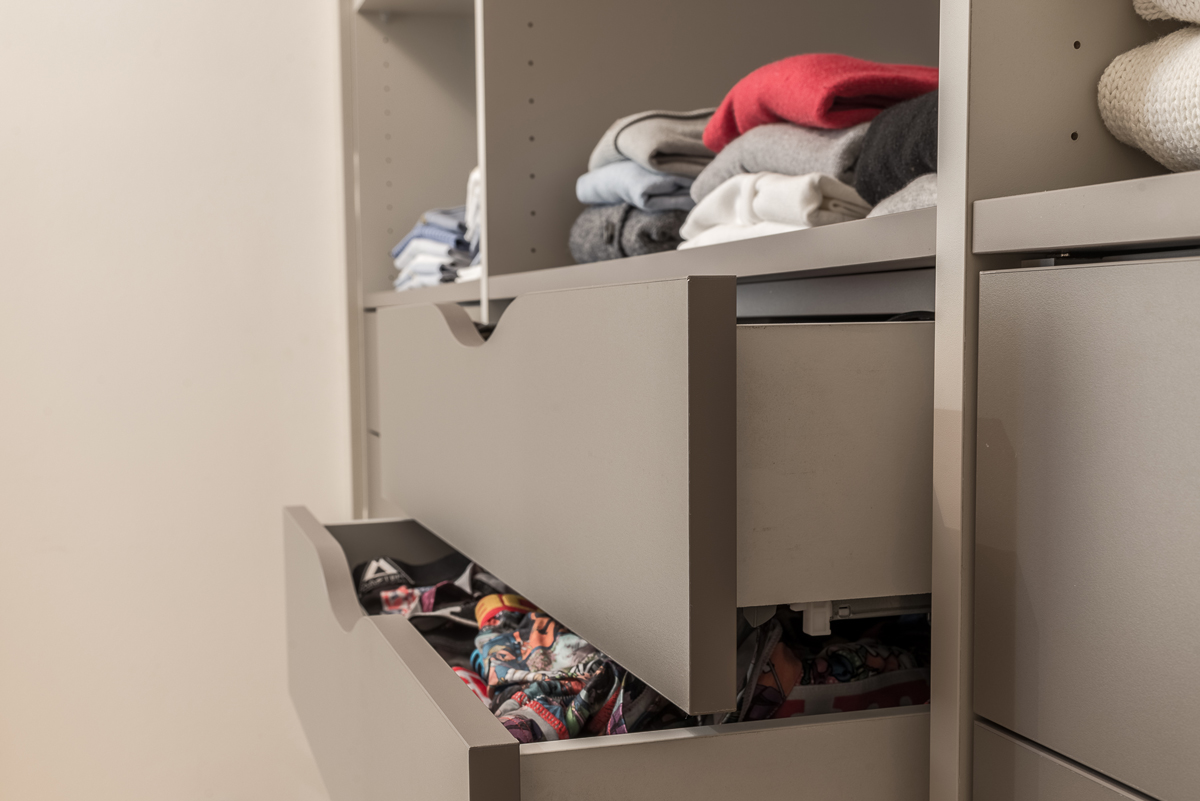 dressing-sur-mesure-sous-pente-1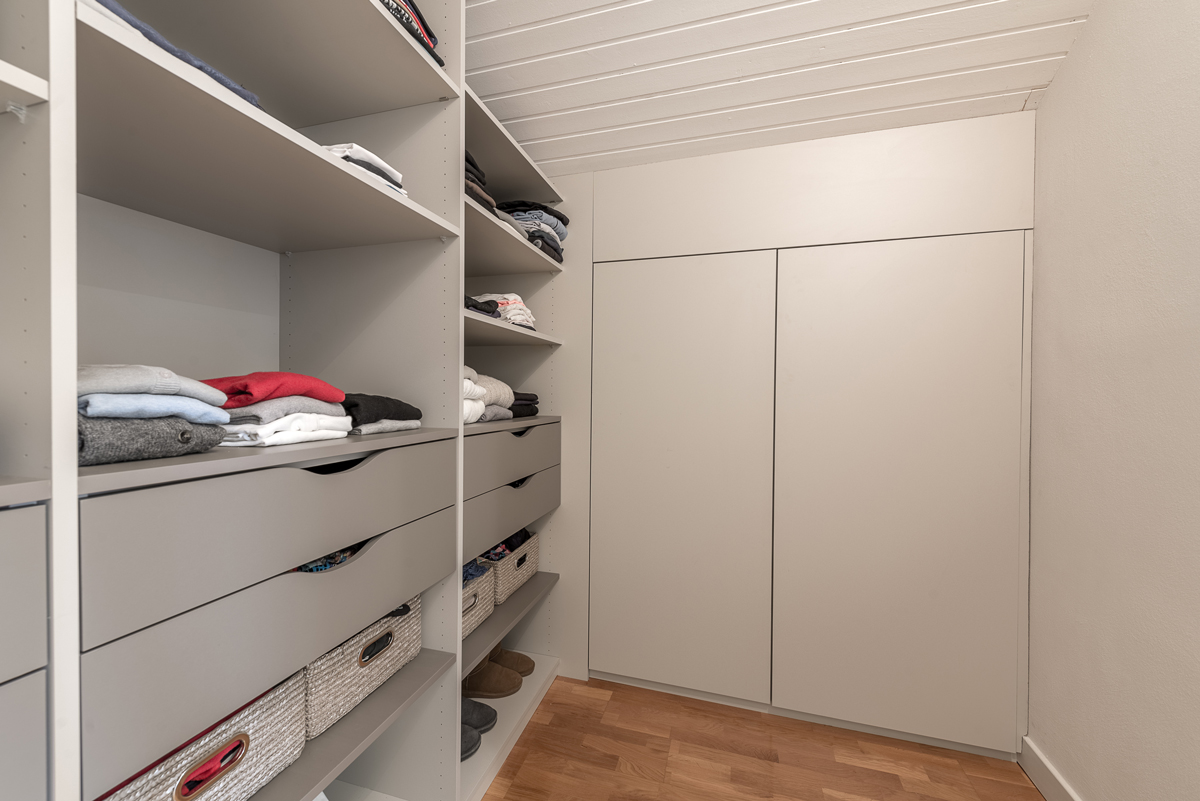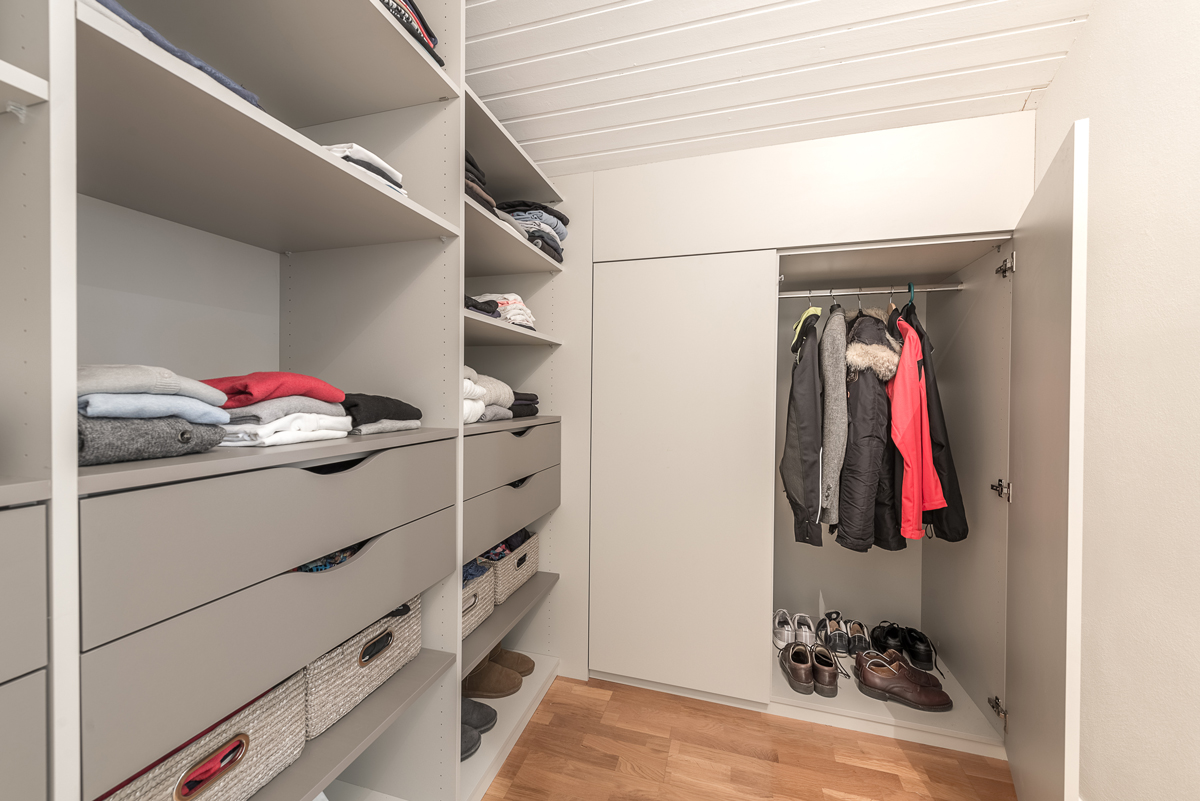 dressing-sur-mesure-sous-pente-2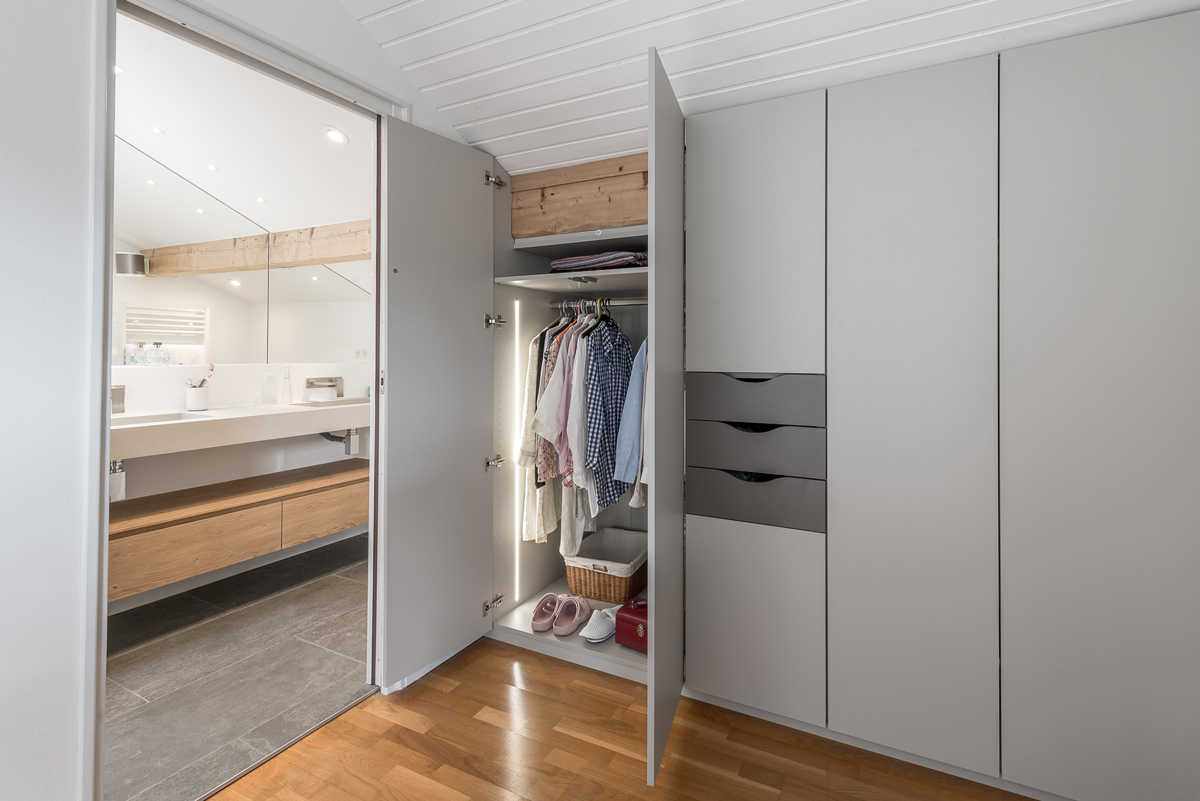 dressing-chambre-suite-parentale-02
wc-bidet-placard-sur-mesure
BEFORE / AFTER
the revelation