180m2 of large rooms with high molded ceilings and old wooden floors but where the spatial layout doesn't fit the new buyers' lifestyle.
Creating a second bathroom + an independent laundry room while keeping 4 bedrooms for this family of 5.
We rethink the entire space and assign new functions to some rooms. One of the bedrooms becomes a larger kitchen by moving a partition wall. We add a glass and metal canopy to keep the natural light. We create two other canopies in the hallway to play with perspectives and better define the night area.
A master bedroom (bedroom + dressing room + bathroom), a kid's bathroom, a separate restroom and a laundry room are created by redesigning the flat.
We also imagine and draw bespoke furniture to make the place even more unique.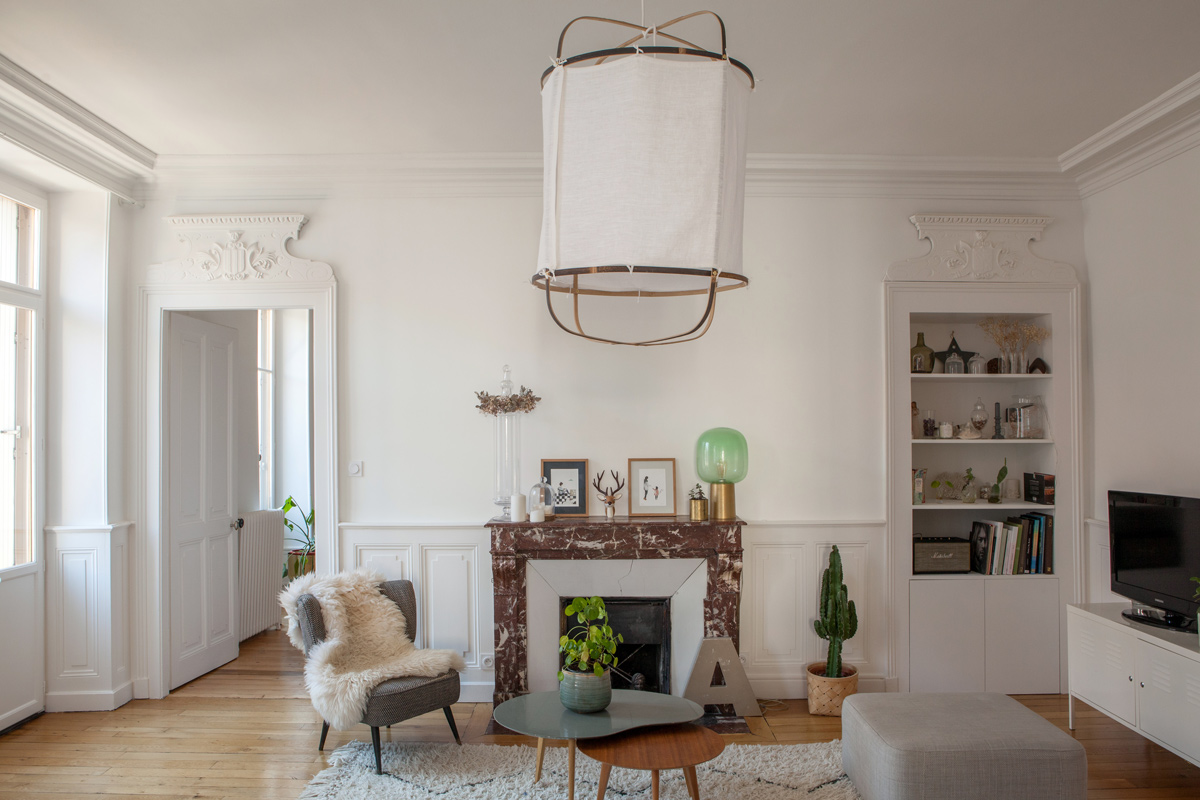 sejour-haussmannien-lustre-design-vintage-cheminee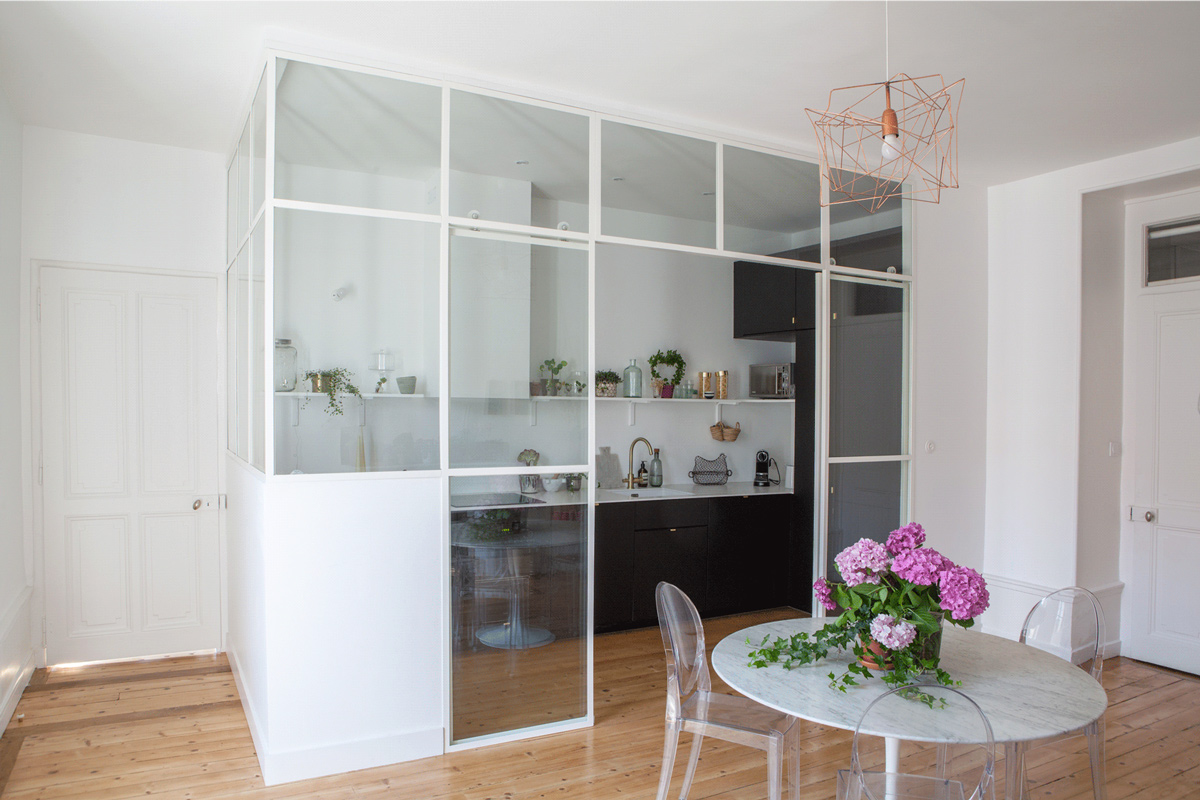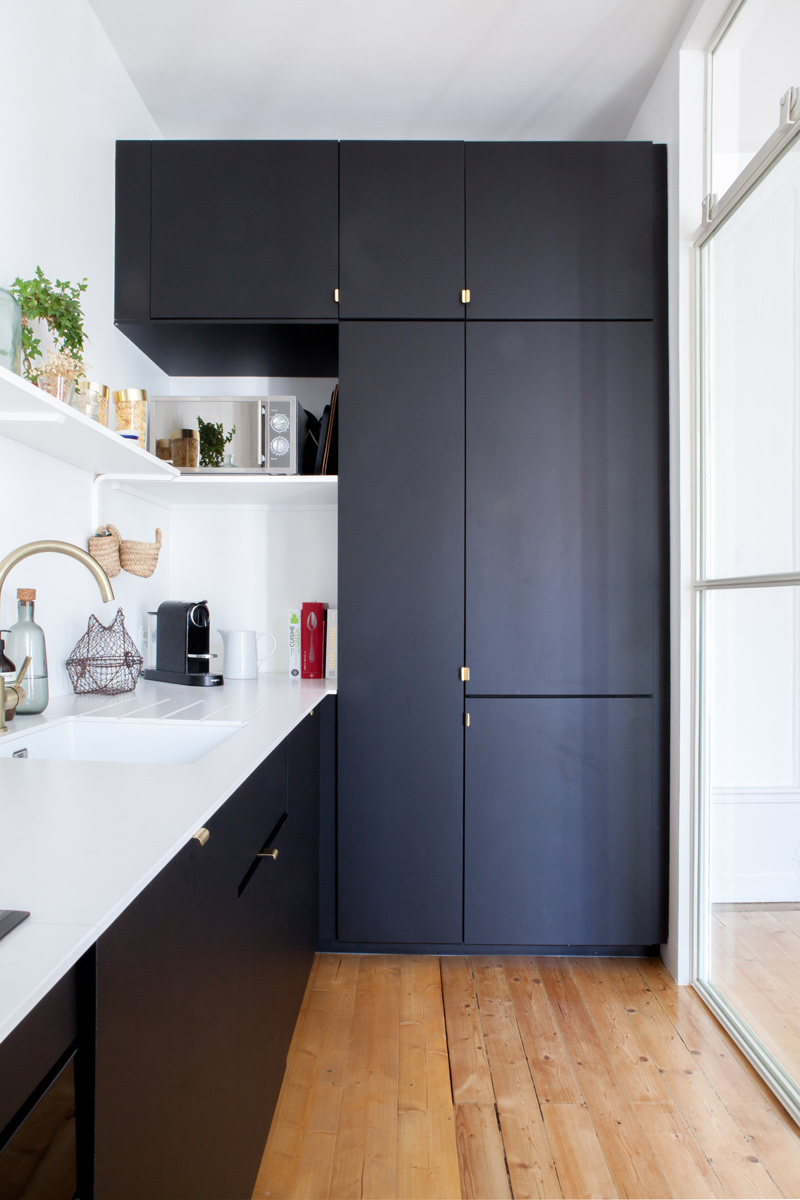 cuisine-noir-blanc-parquet-annecy
cuisine-noir-blanc-etagere-annecy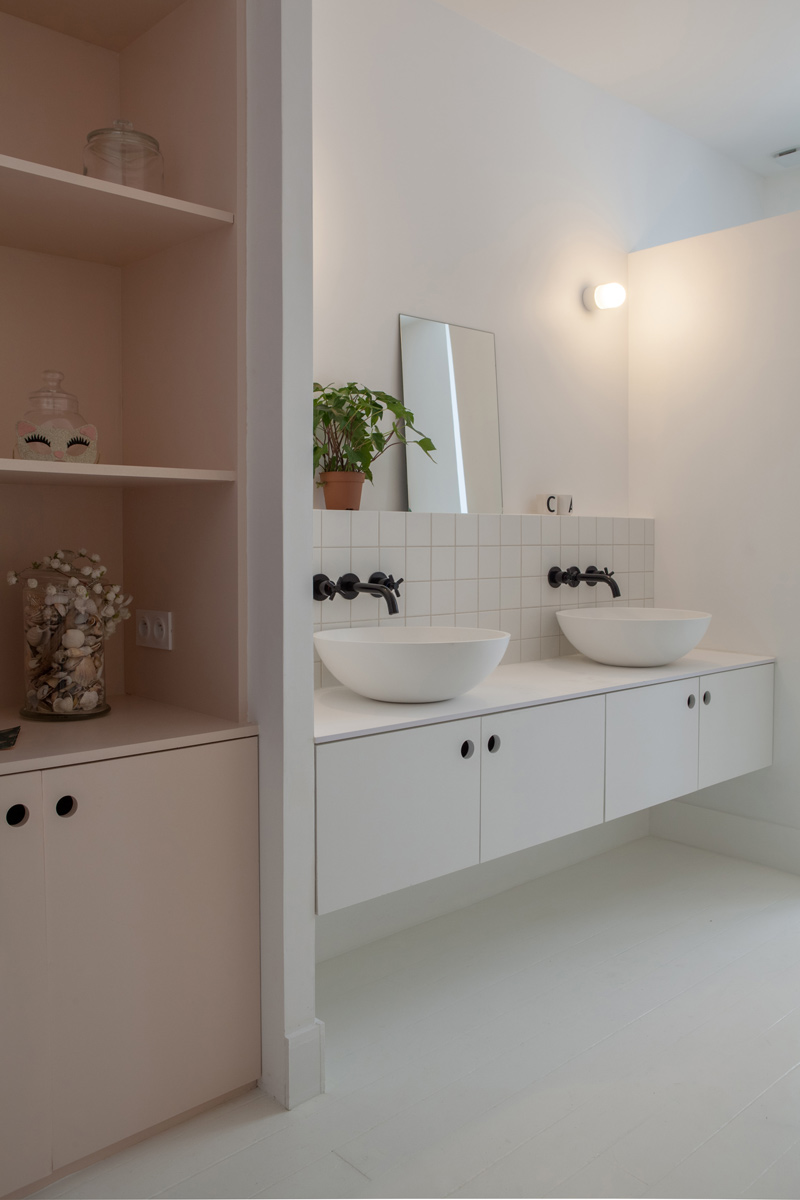 sdb-rose-blanc-meuble-suspendu-vasque-bol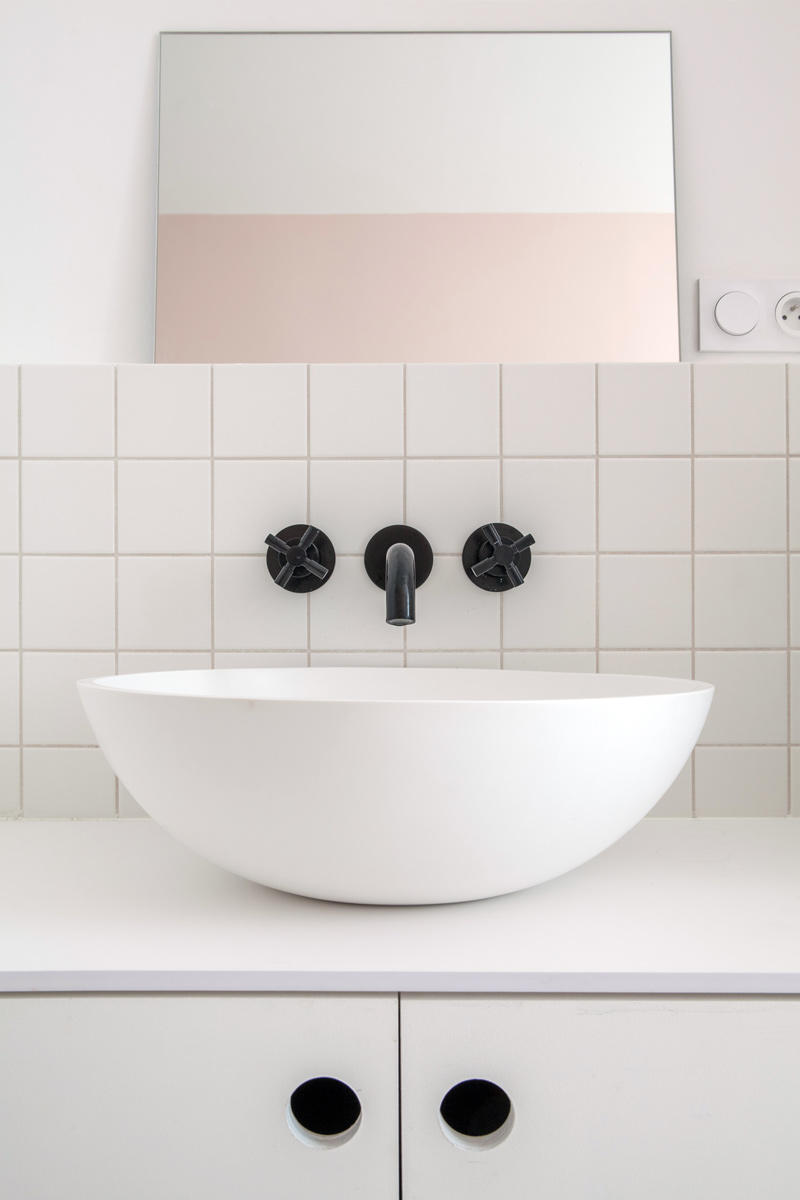 sdb-rose-blanc-meuble-sur-mesure-vasque-bol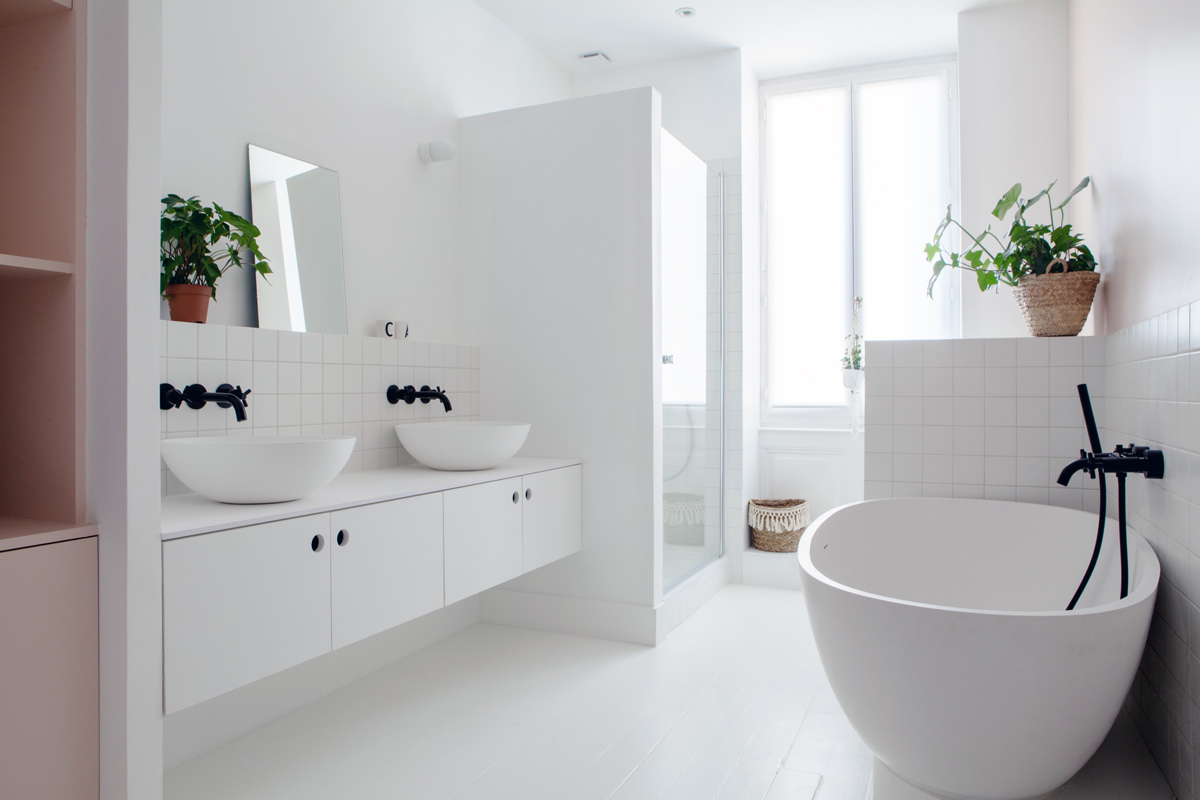 sdb-blanche-rose-poudre-douche-bain-robinetterie-noire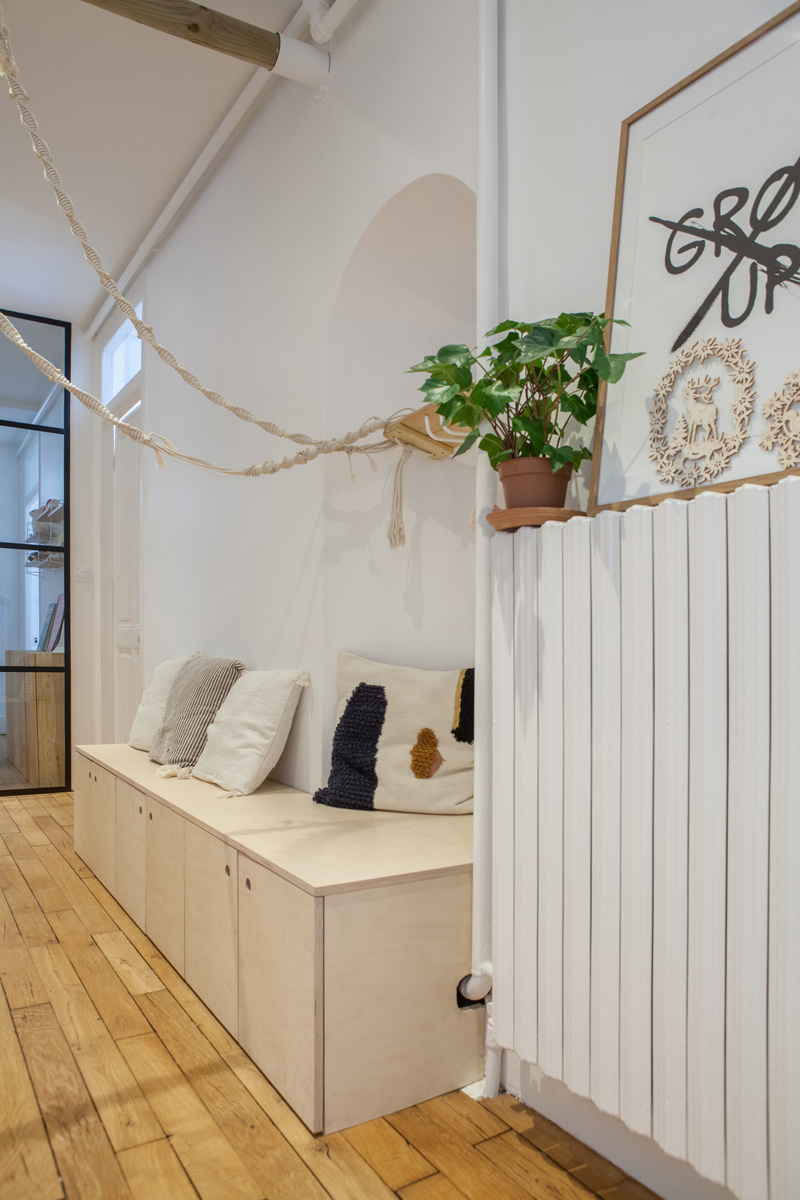 couloir-banc-entree-annecy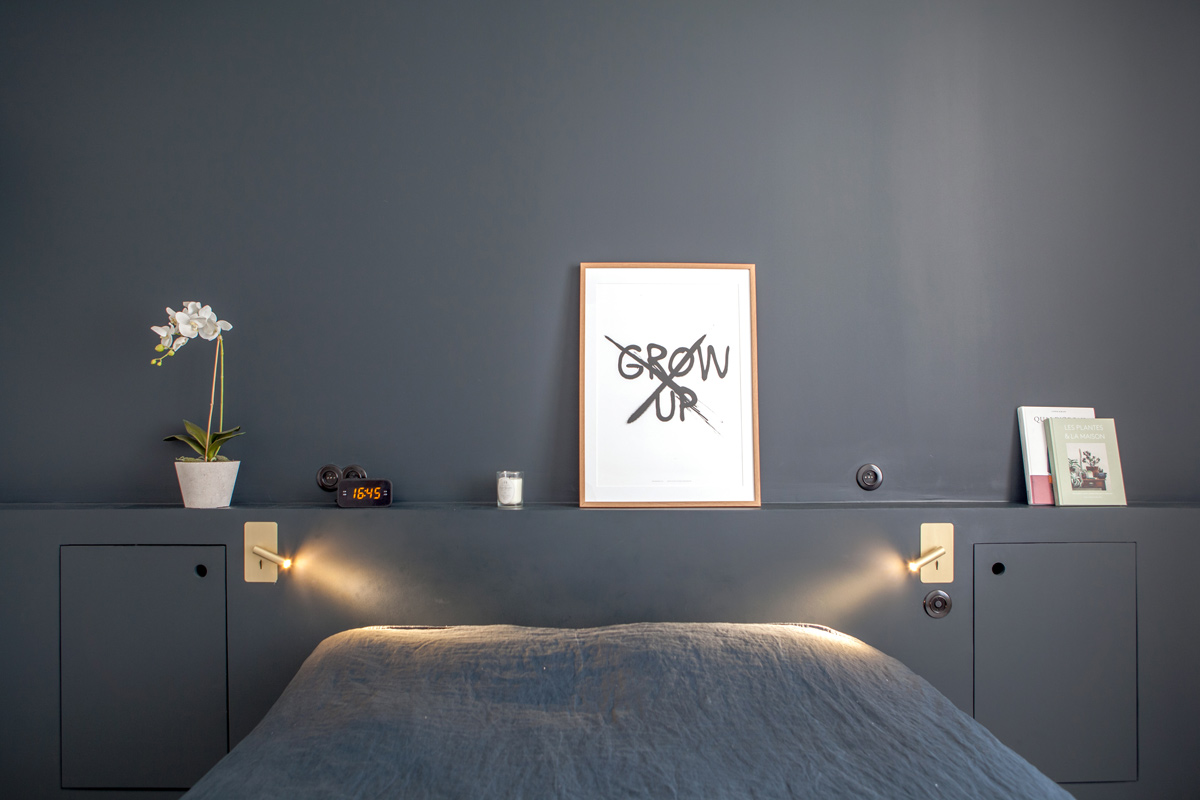 chambre-parentale-tete-de-lit-hagueblue-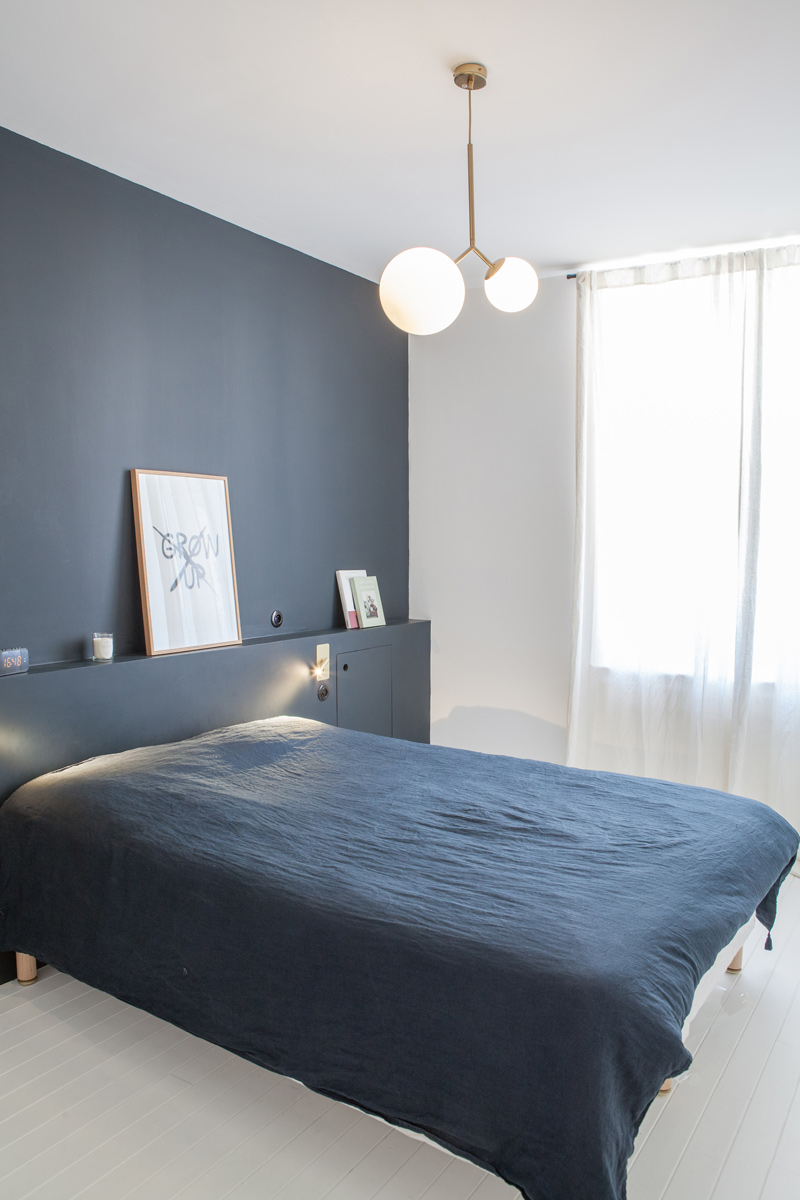 chambre-parentale-hagueblue-lustre-flos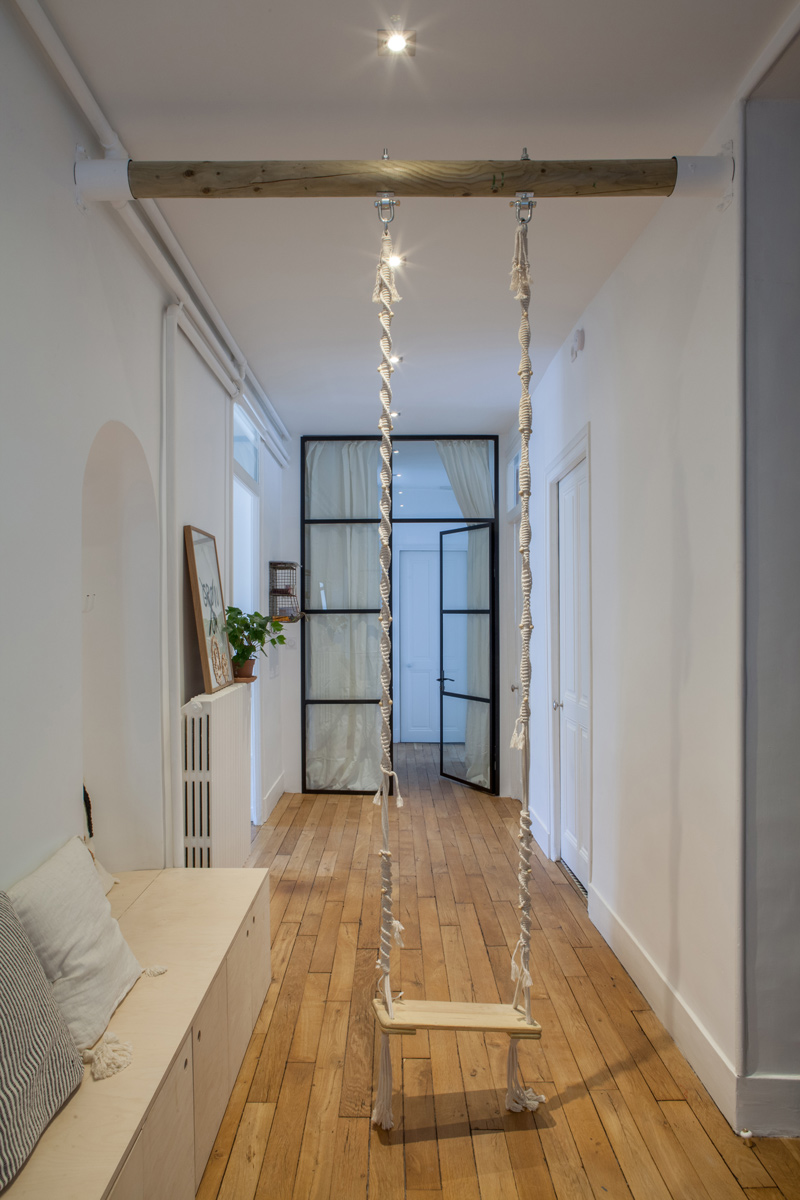 couloir-verriere-balancoire-2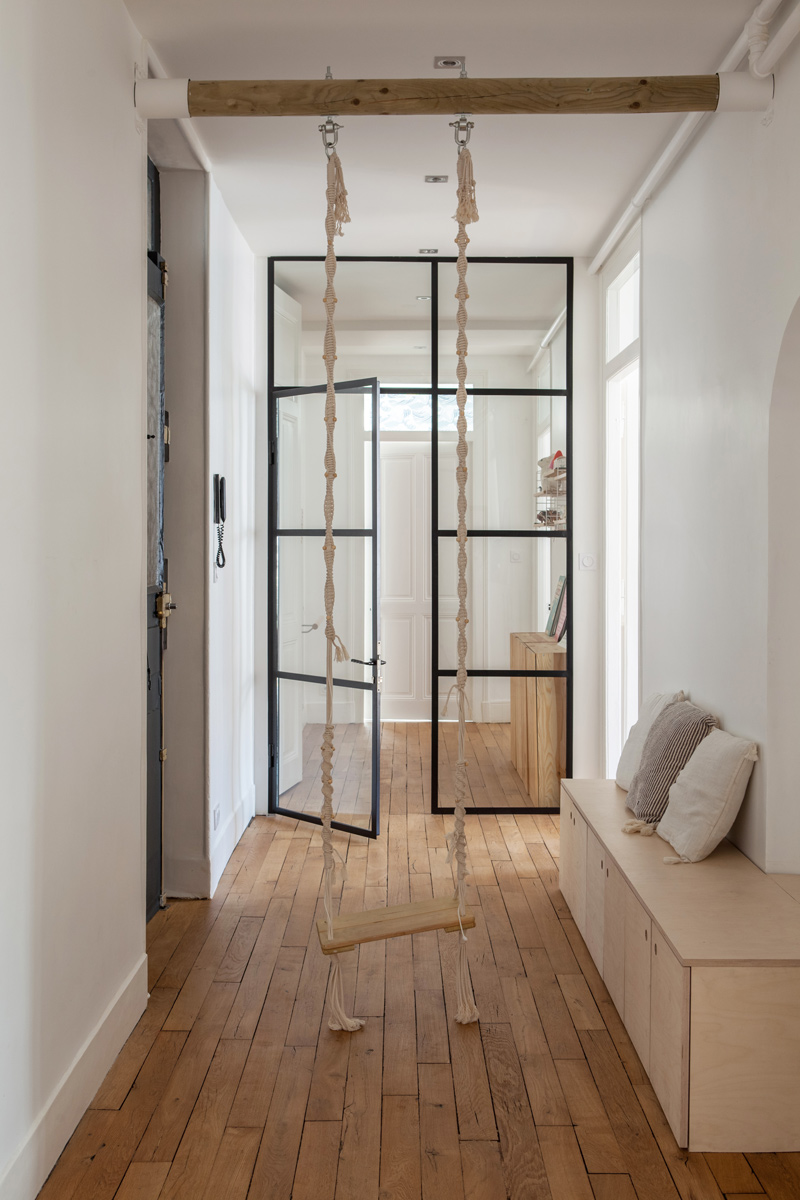 couloir-verriere-balancoire-1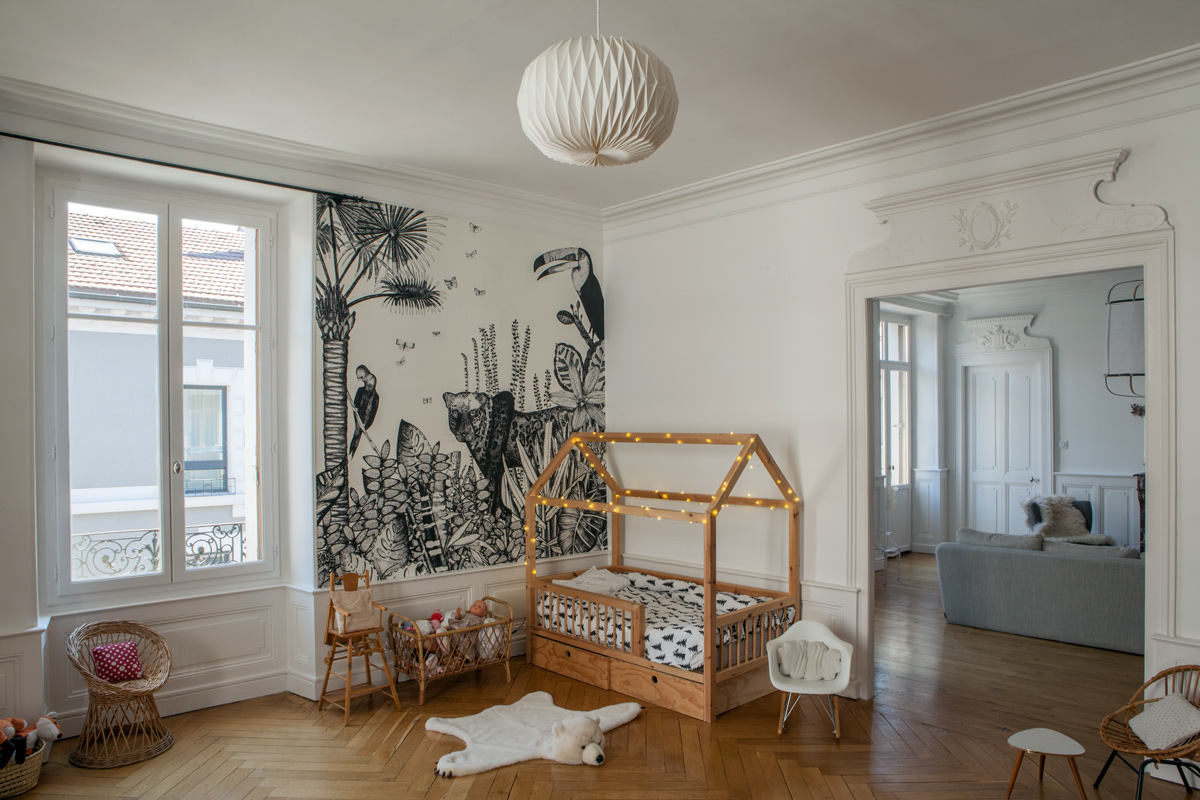 chambre-enfant-fille-moulures-annecy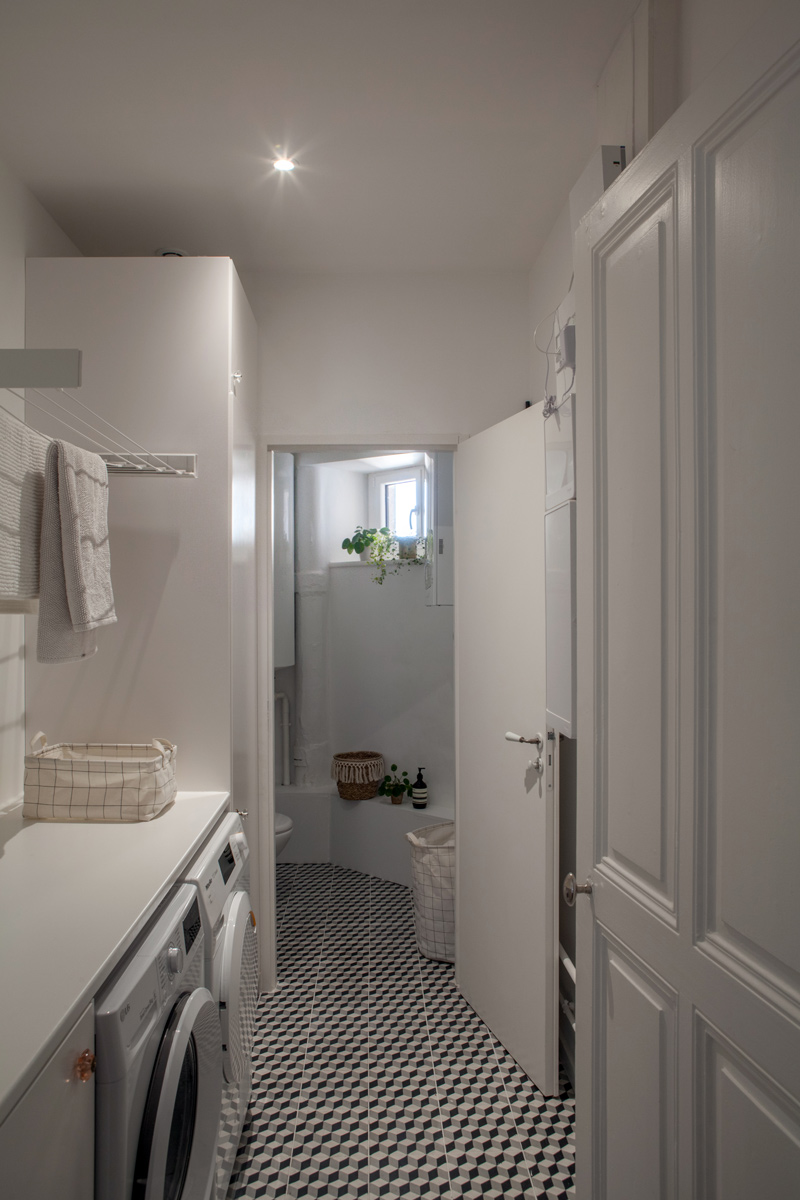 BEFORE / AFTER
the revelation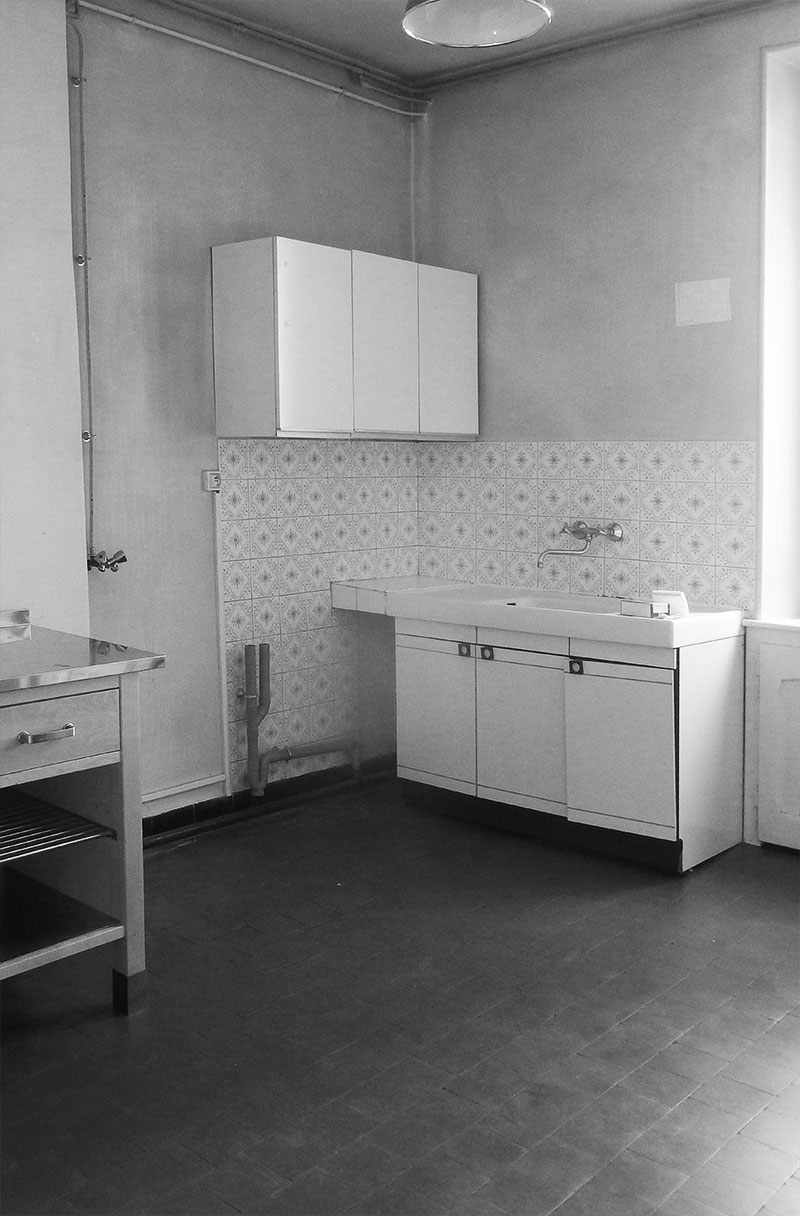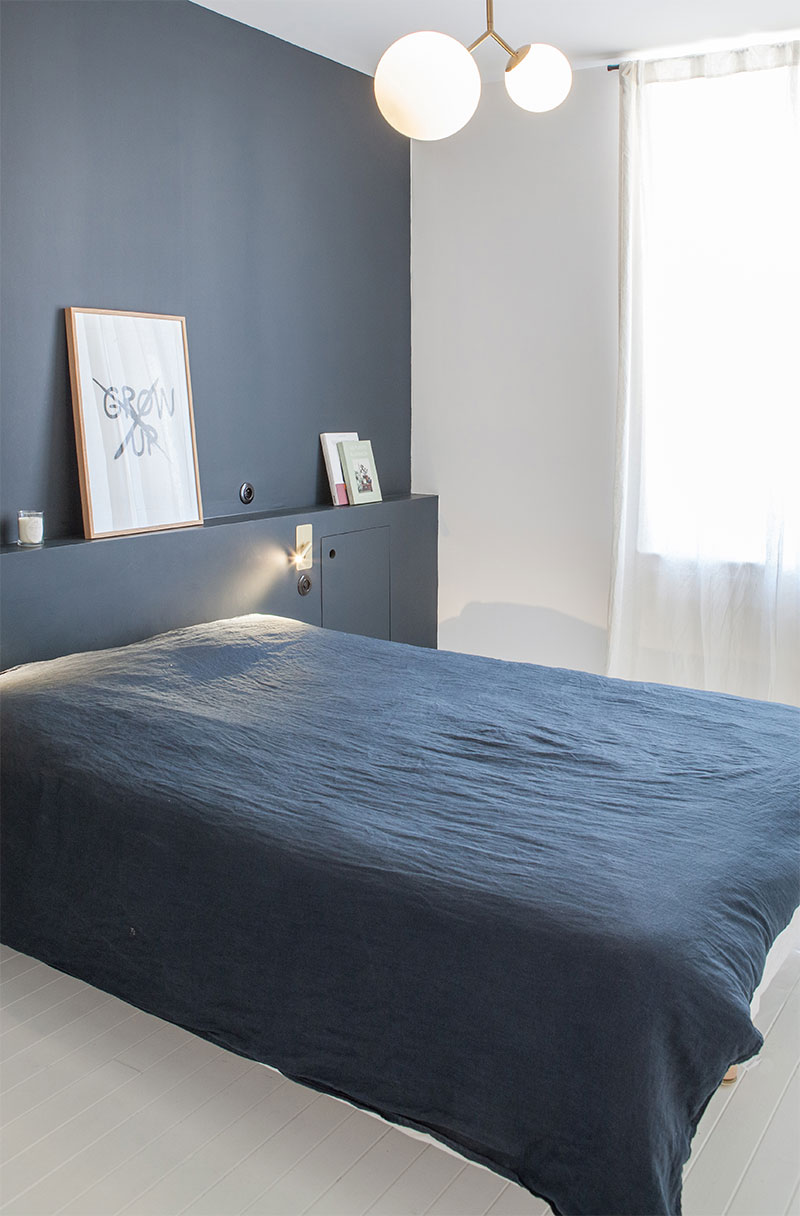 We talk about us
in the press