This lovely apartment in Meythet offers a beautiful view over the mountains but with an entrance that also gives a view on the living room. It needed a small touch of spatial layout magic.
Demarcating the entrance with the creation of a double-door entrance.
We realize that the hall and the restrooms' doors have an opening direction issue. We decide to move the hall door to the back of the room to allow for direct access from the main room. As the living room offers large patio doors, we go for openwork panels that bring both natural light and perspective to the entrance hall. For a warm atmosphere, we choose a nice ash wood white and play with different kind of shapes.
The nice to have touch : a bench with drawers for shoes and vertical battens to hand hats and scarfs.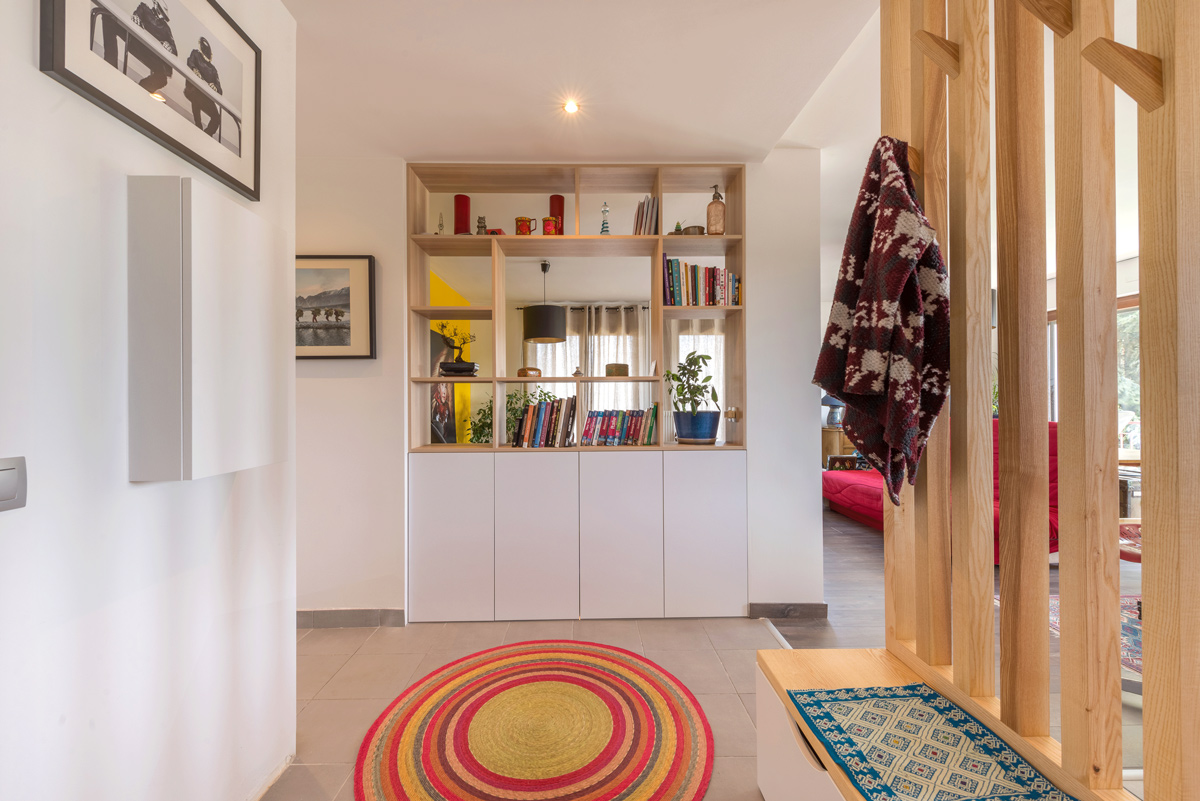 entree-separation-de-piece-lumiere-ouvert-ferme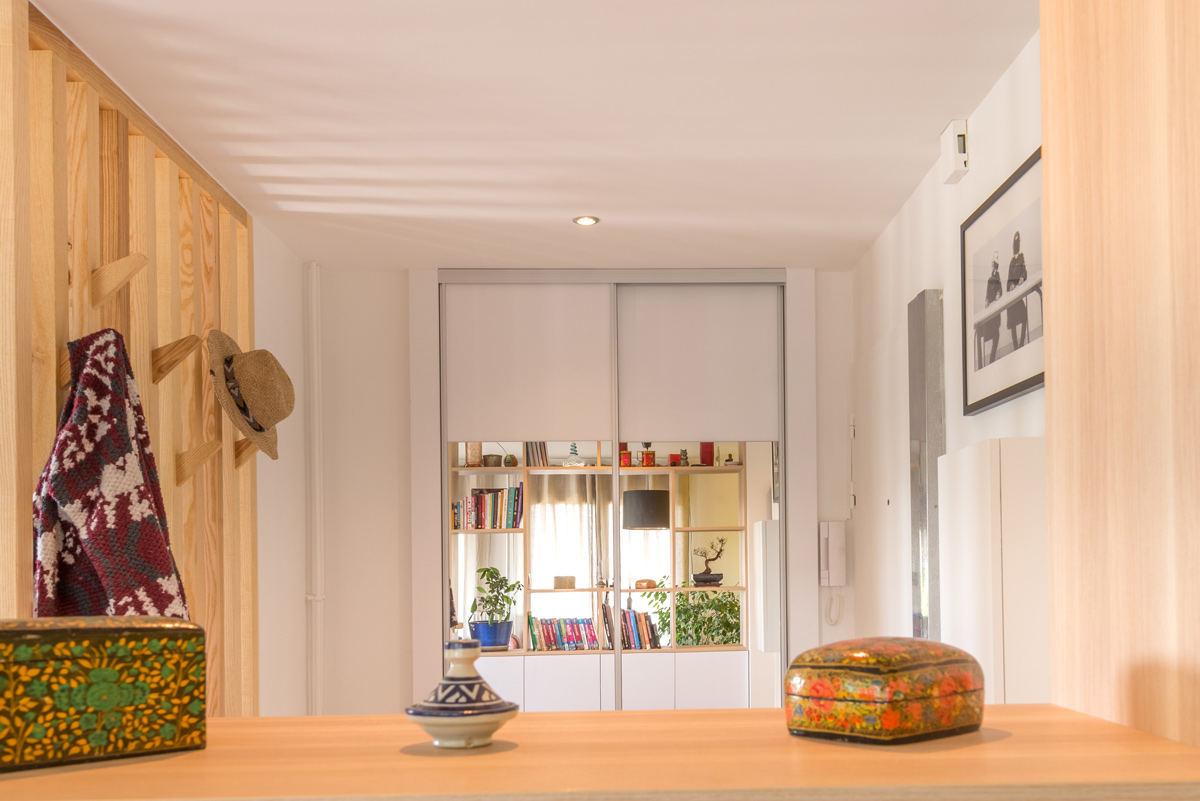 entree-placard-coulissant-miroir-claustra-bois
entree-meuble-separation-de-piece-bois-jaune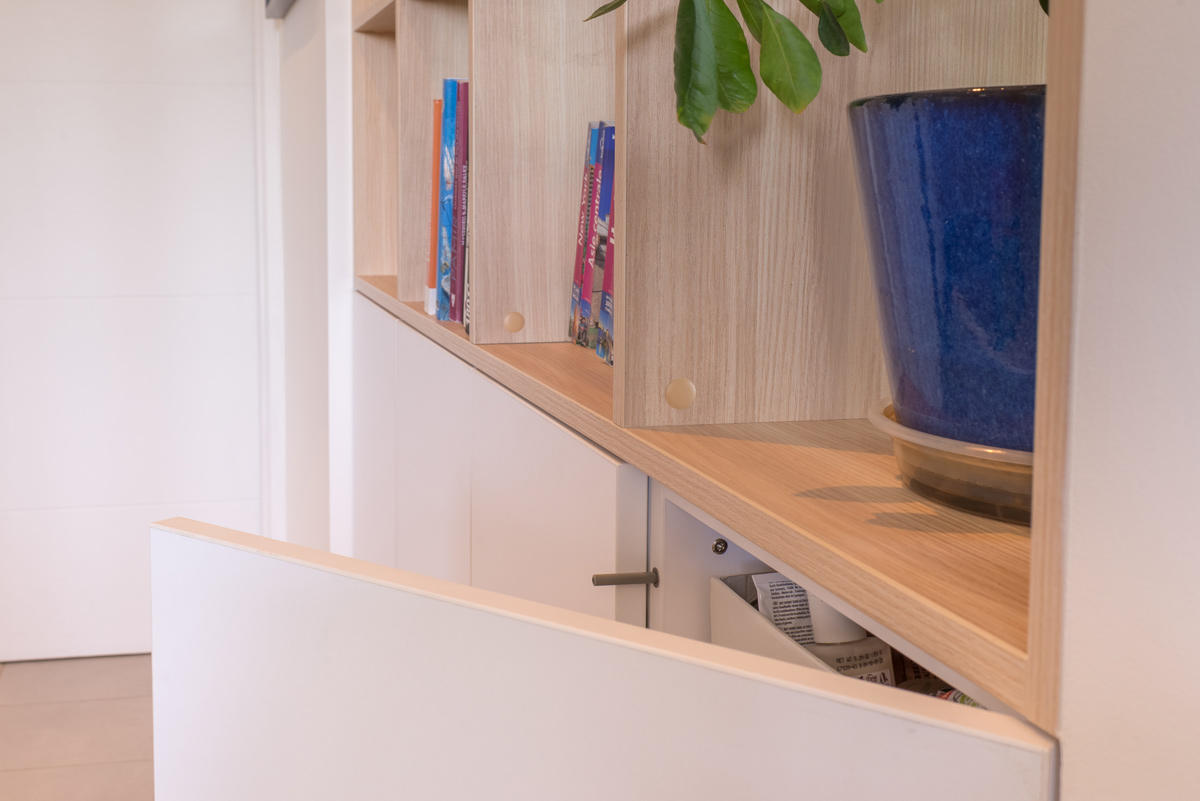 entree-detail-bois-separation-de-piece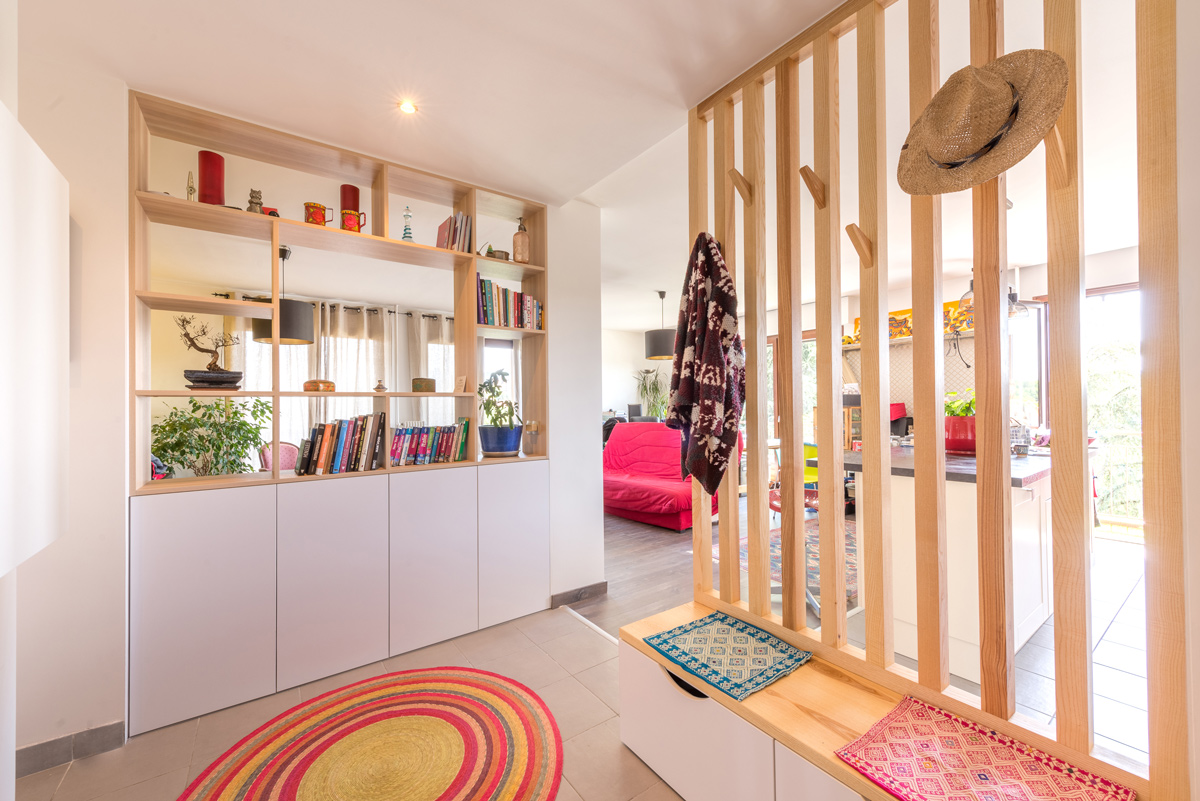 entree-claustra-separation-de-piece-bois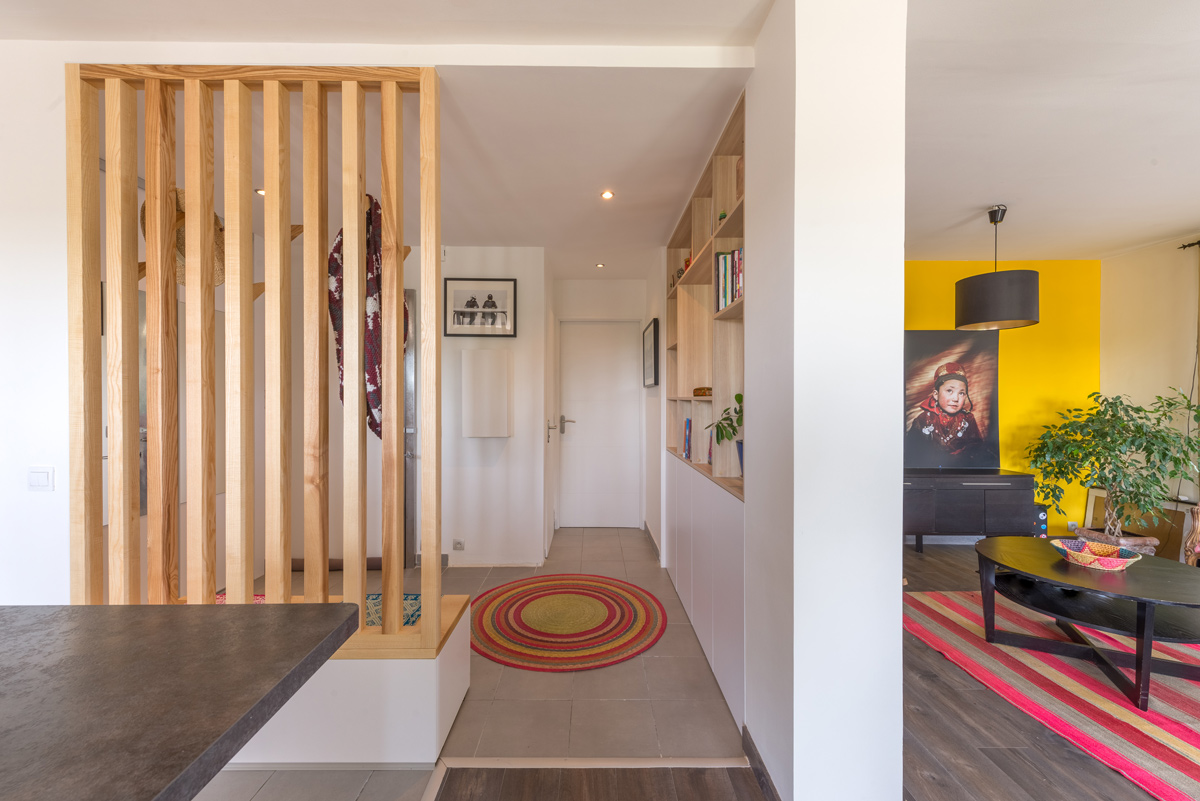 entree-claustra-separation-de-piece-bois-jaune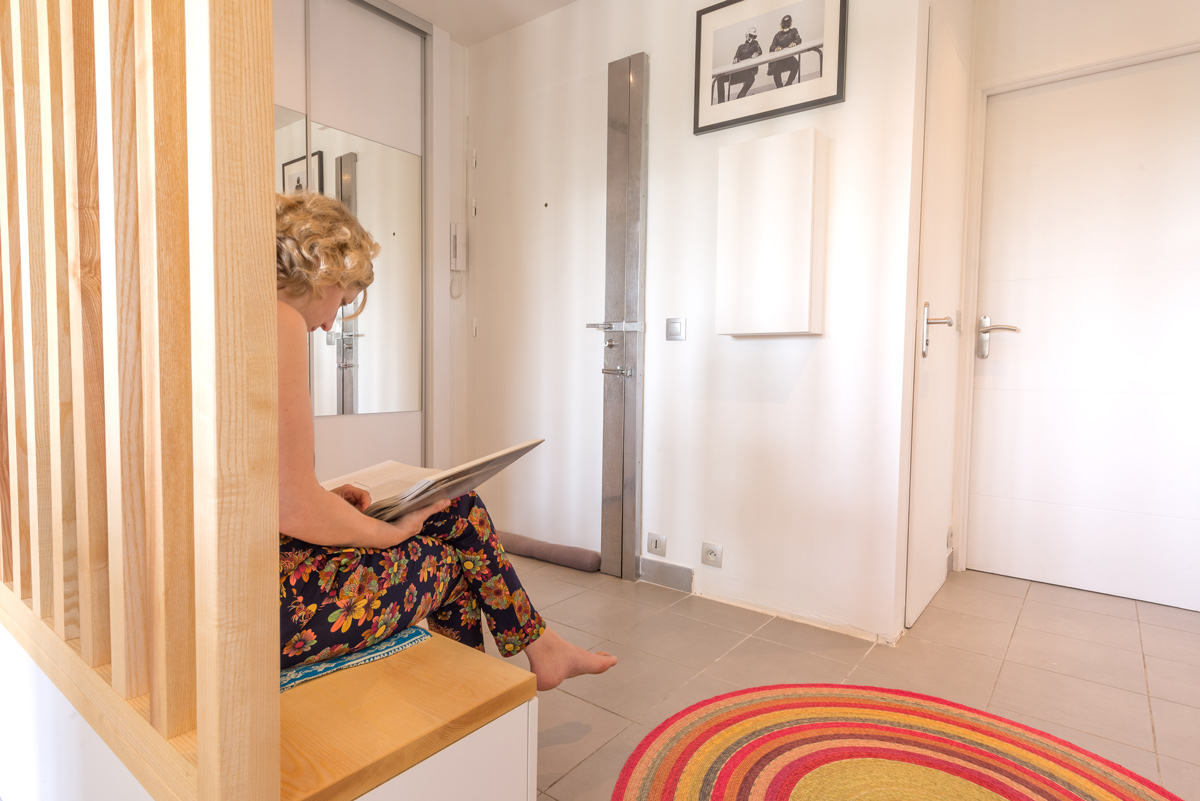 entree-claustra-rangement-chaussures-banc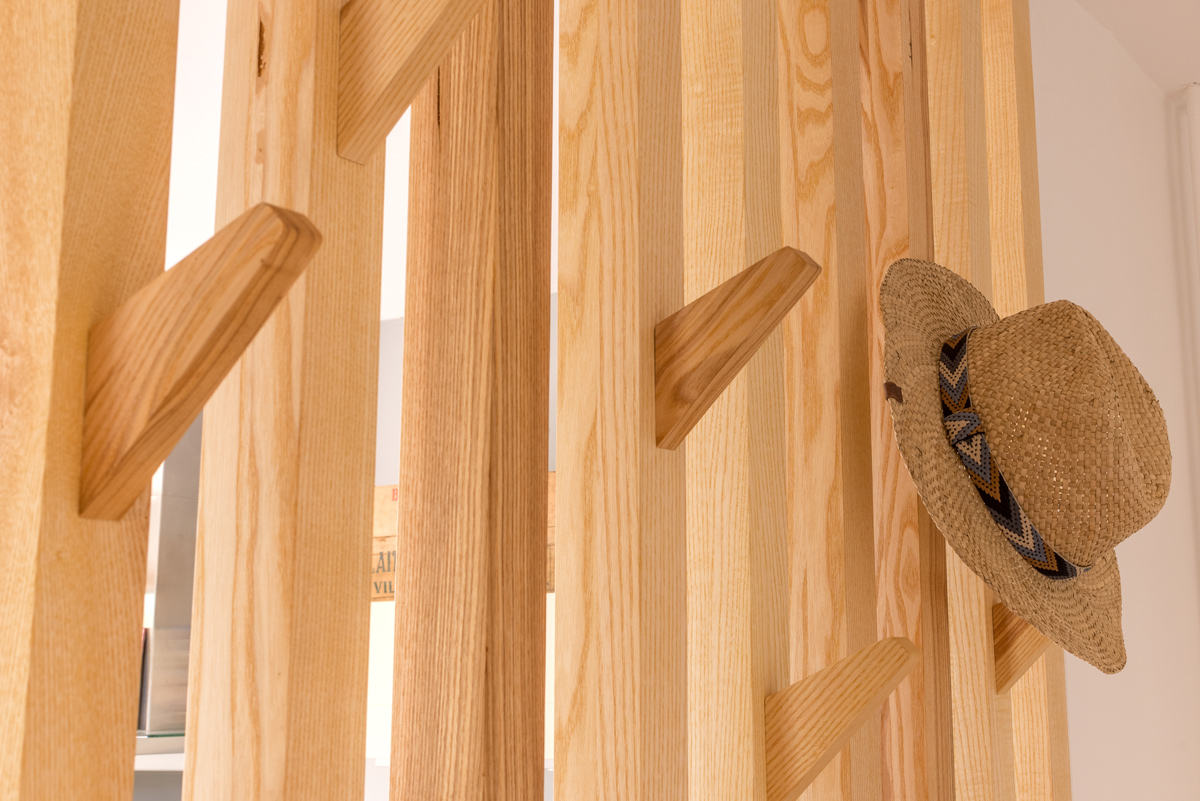 claustra-detail-support-chapeaux