A bakery and tea-room located in Annemasse, La Symphonie des Douceurs has been welcoming a loyal and family customer base for years. Their large selection of pastries can be eaten here or to go.
The shop had not been renovated for a while; reason why our clients were willing to give it a fresh boost.
Rethink the entire tea-room area to provide conviviality and modernity and find a way to better define the "beverage preparation corner" located at the heart of the room.
The room divides into two areas, one of which located at the very back of the shop, is considerably lacking light as it is decorated with dark woodwork on both the walls and the ceiling. It however offers an interesting opportunity to bring a muted and cozy atmosphere due to its secluded and intimate setting.
By opening one part of the wall, we created a perspective that connected the two areas and enabled to bring natural light in. We integrated an openwork panel, a custom-made wooden bench, and some faux leather cushions. The woodworks were removed and replaced by smooth and fair ceiling and walls while the selection of CVL lightings add a touch of elegance to the room.
The "beverage preparation corner" which was not the most enhanced area, required to be a bit more secluded. Through a glass-wall, the partitioning became both practical and aesthetic. Tailor-made and painted with bronze powder-coated metal, it provides the space with a nice touch of "art deco". Colors were carefully chosen to create a bond between spaces and adapt to the existing decoration.
Overall, the renovation enabled a softer and enjoyable space, conducive to moments of conviviality.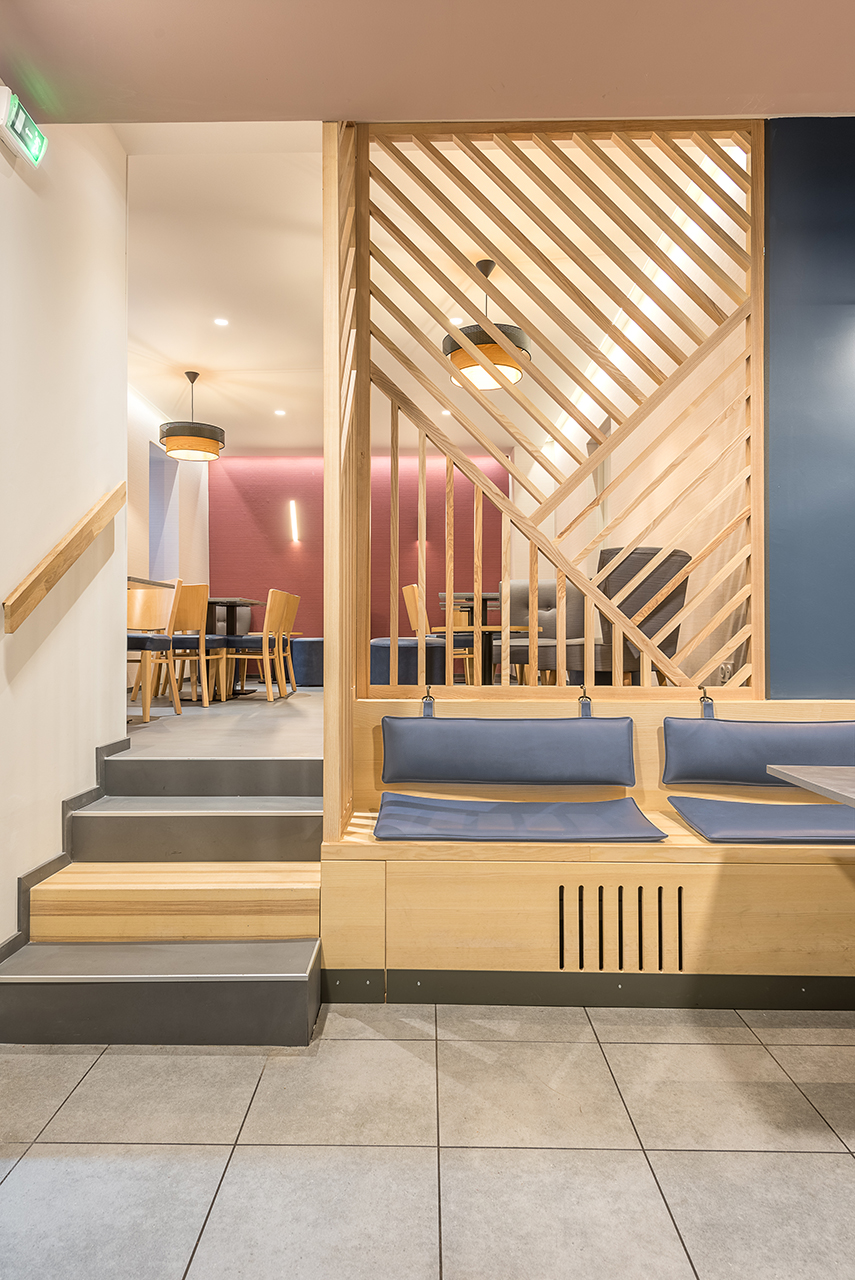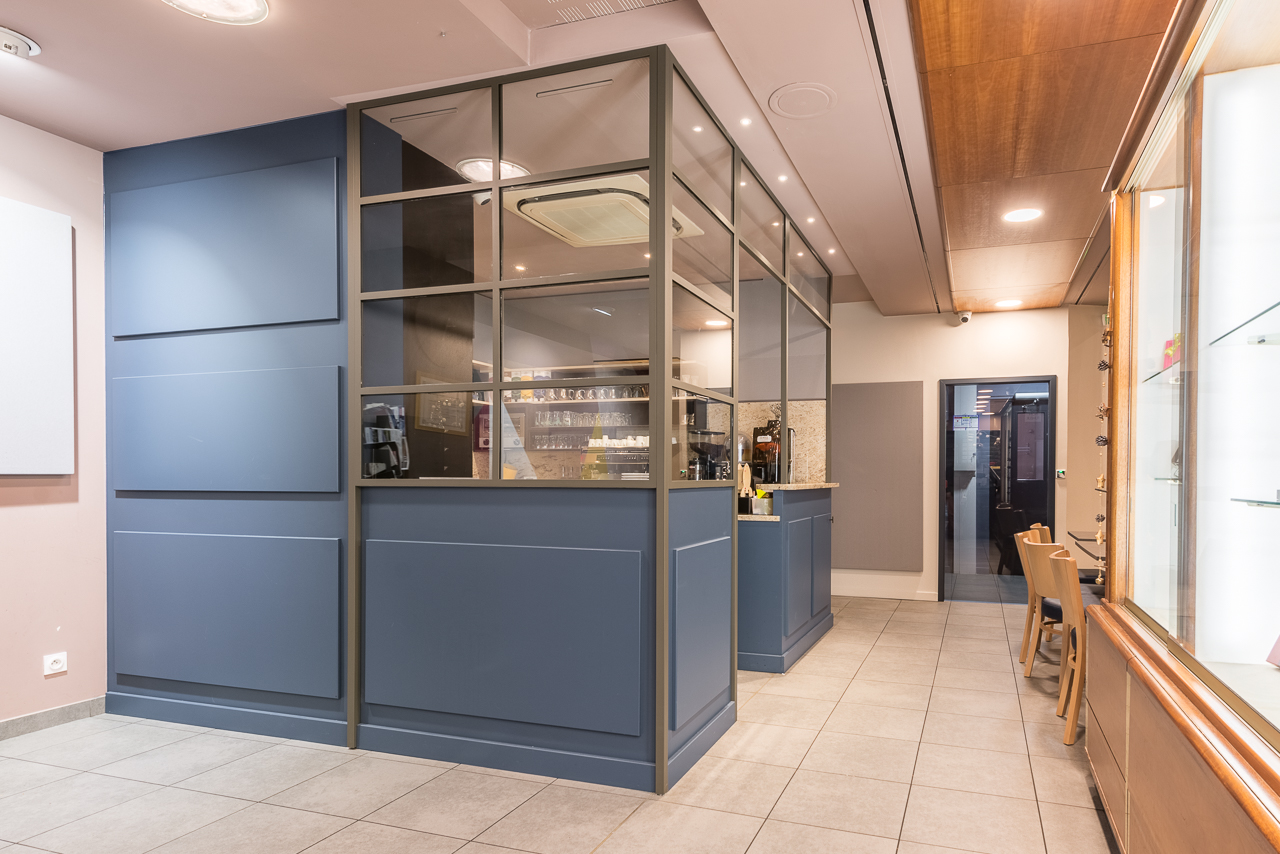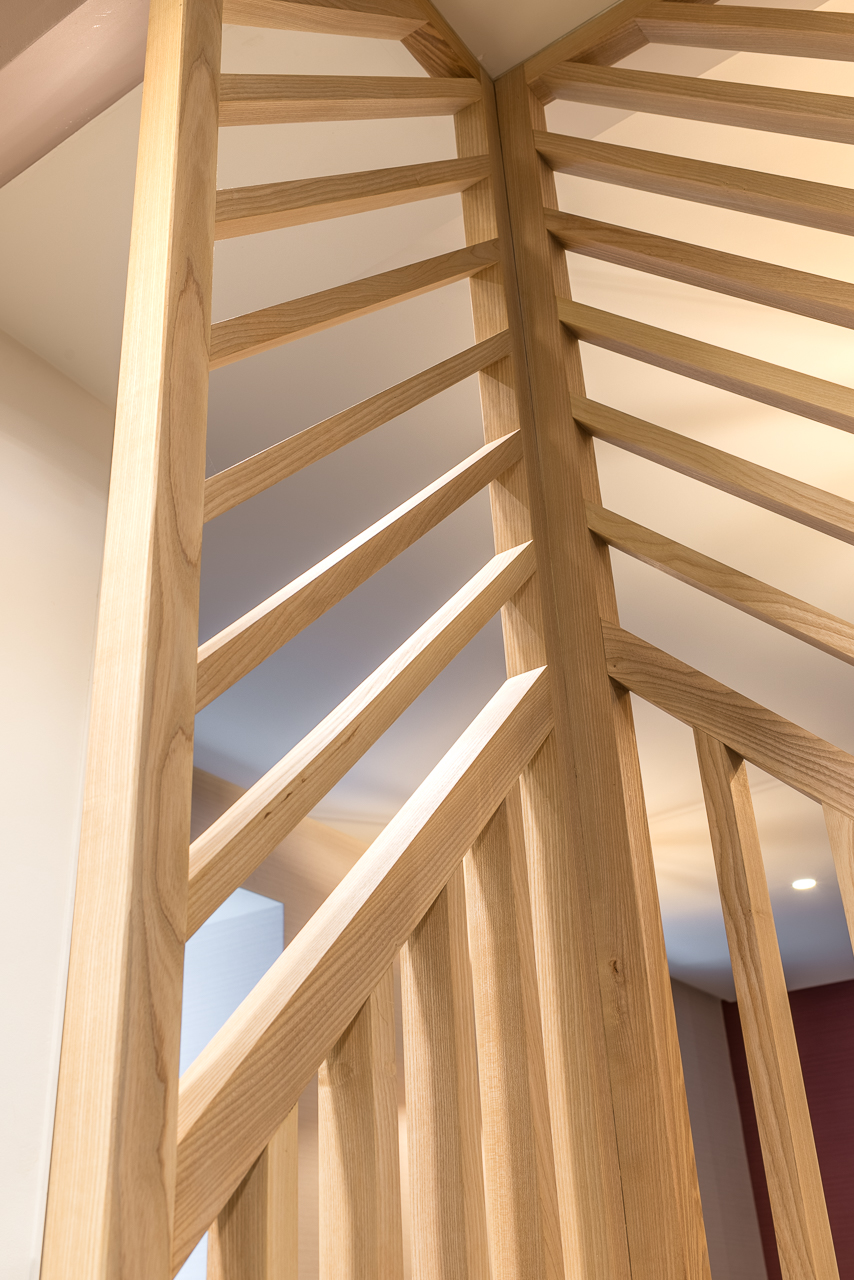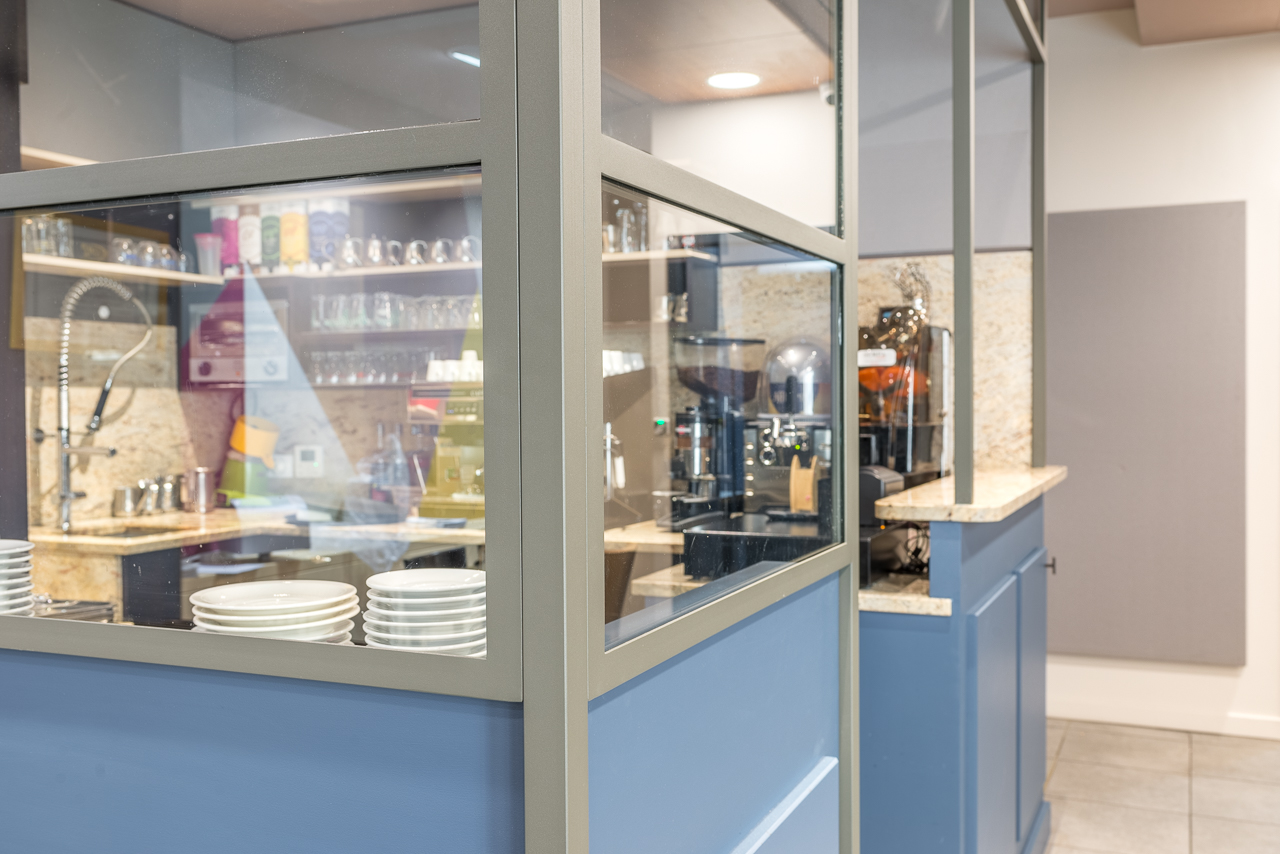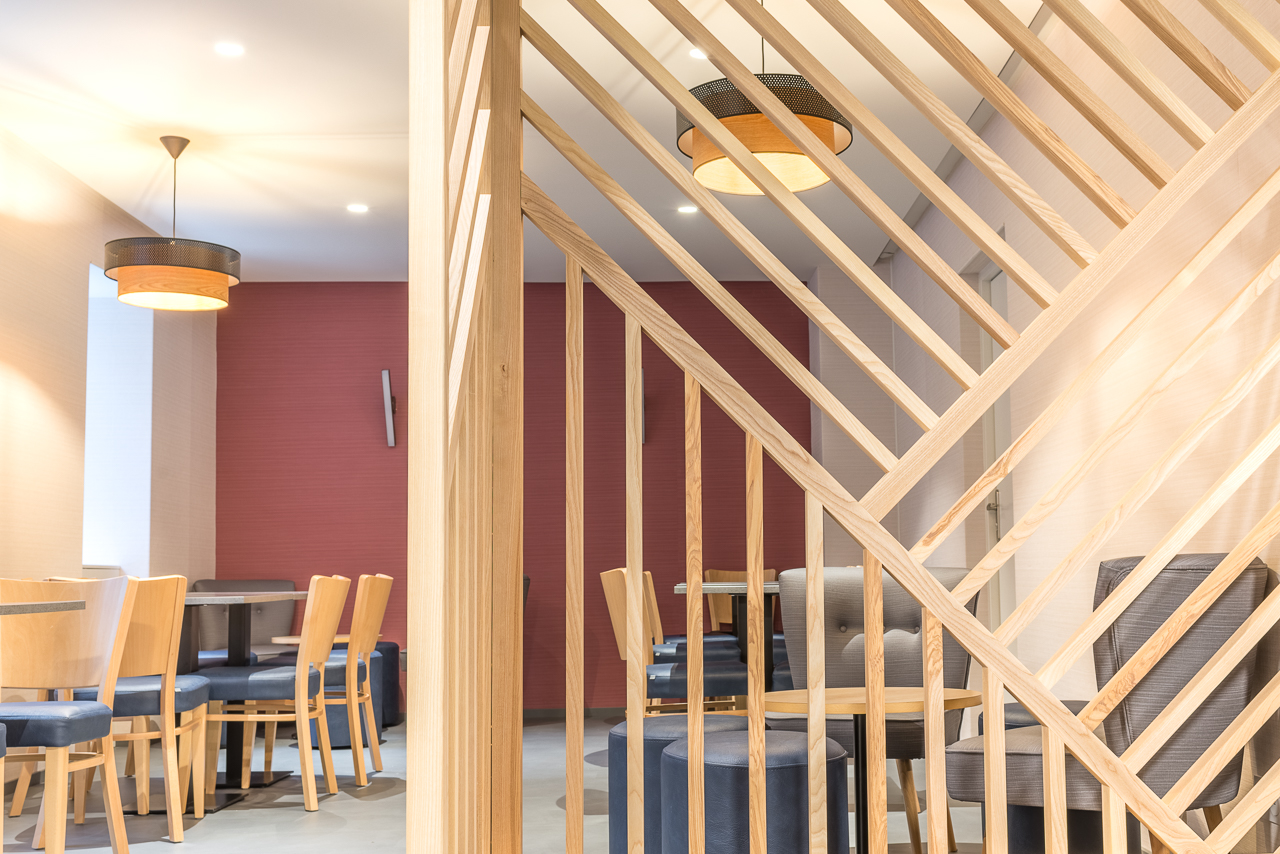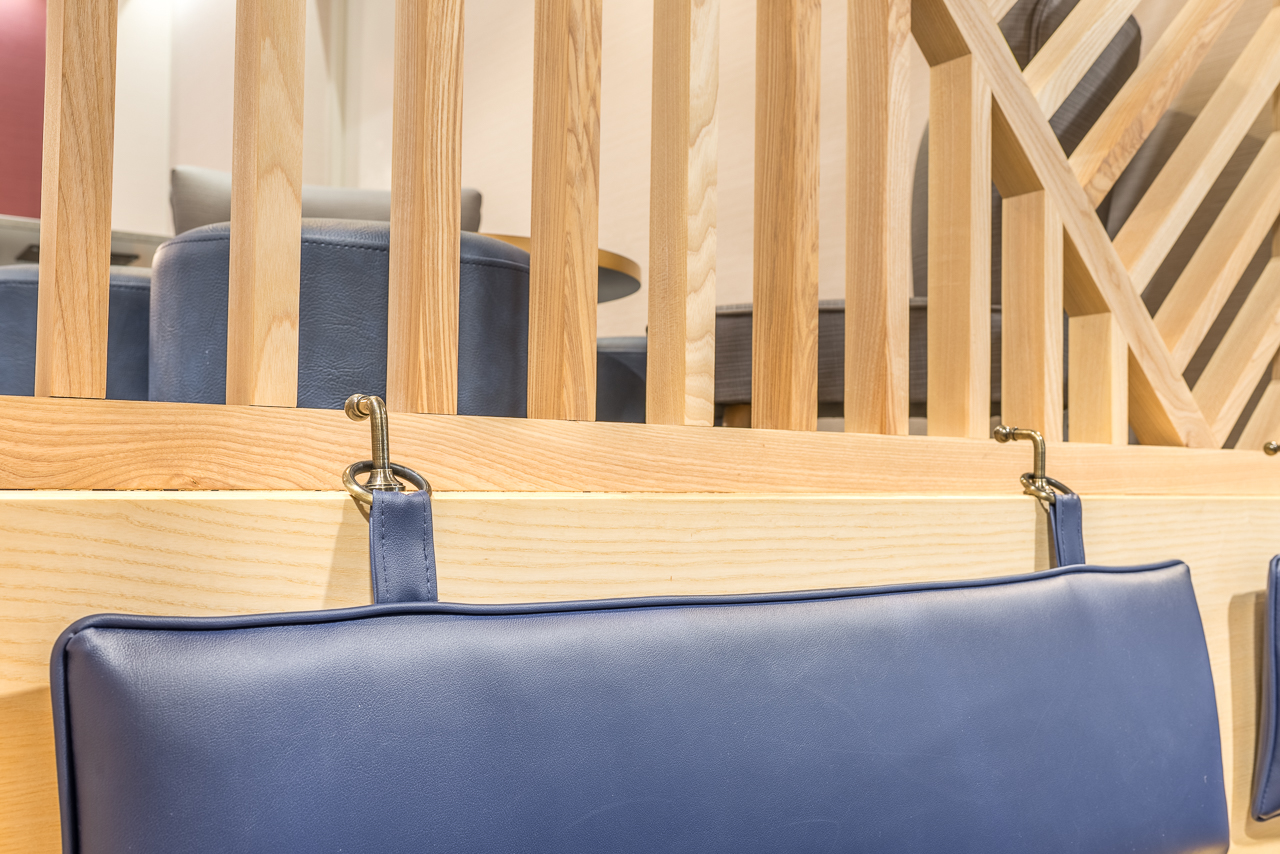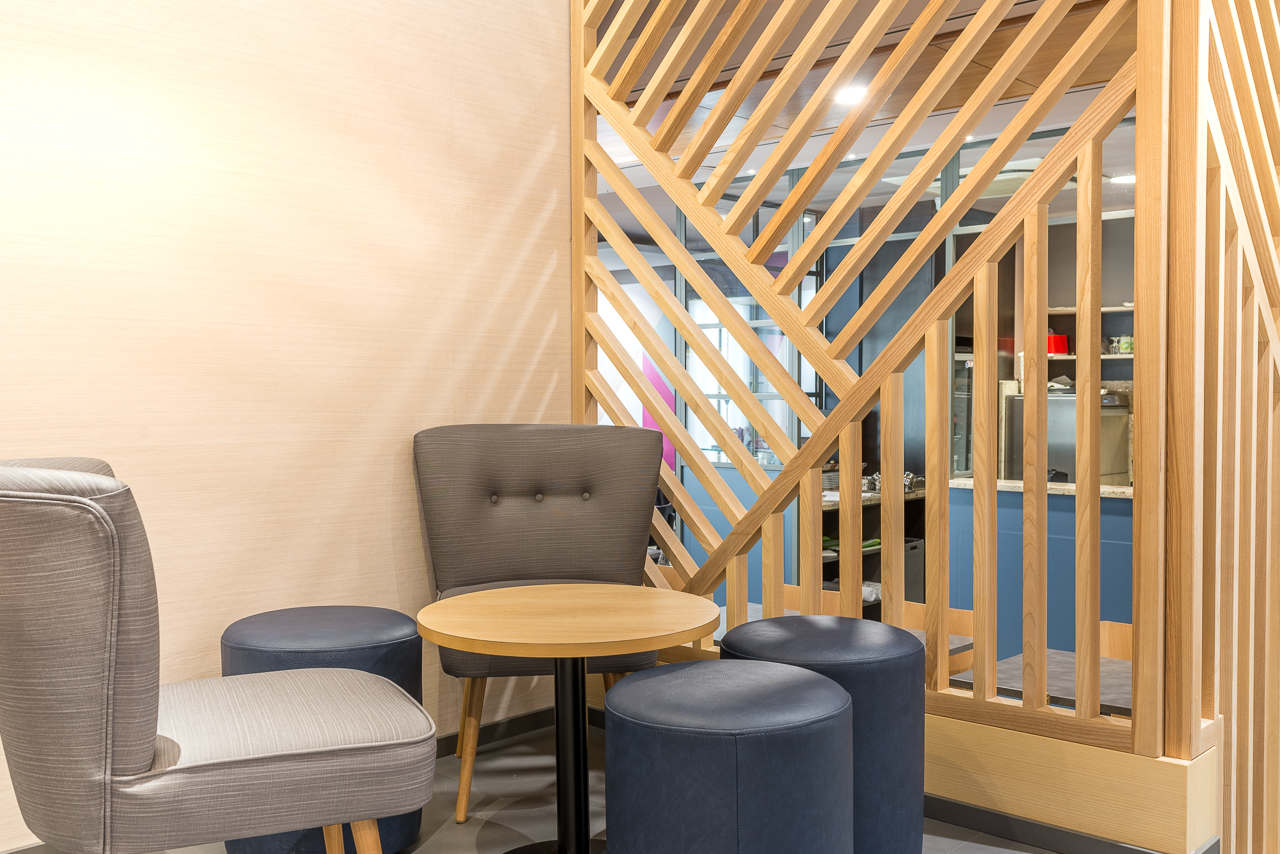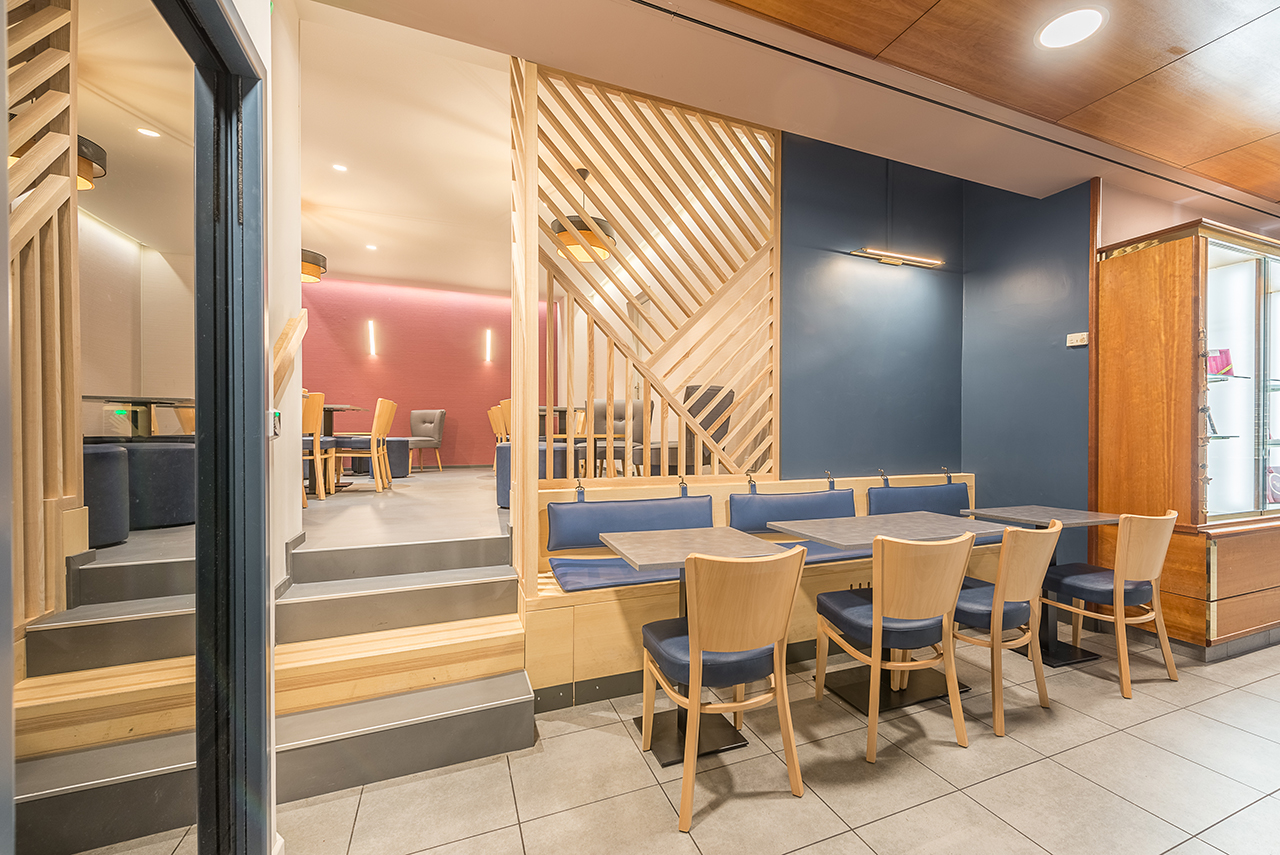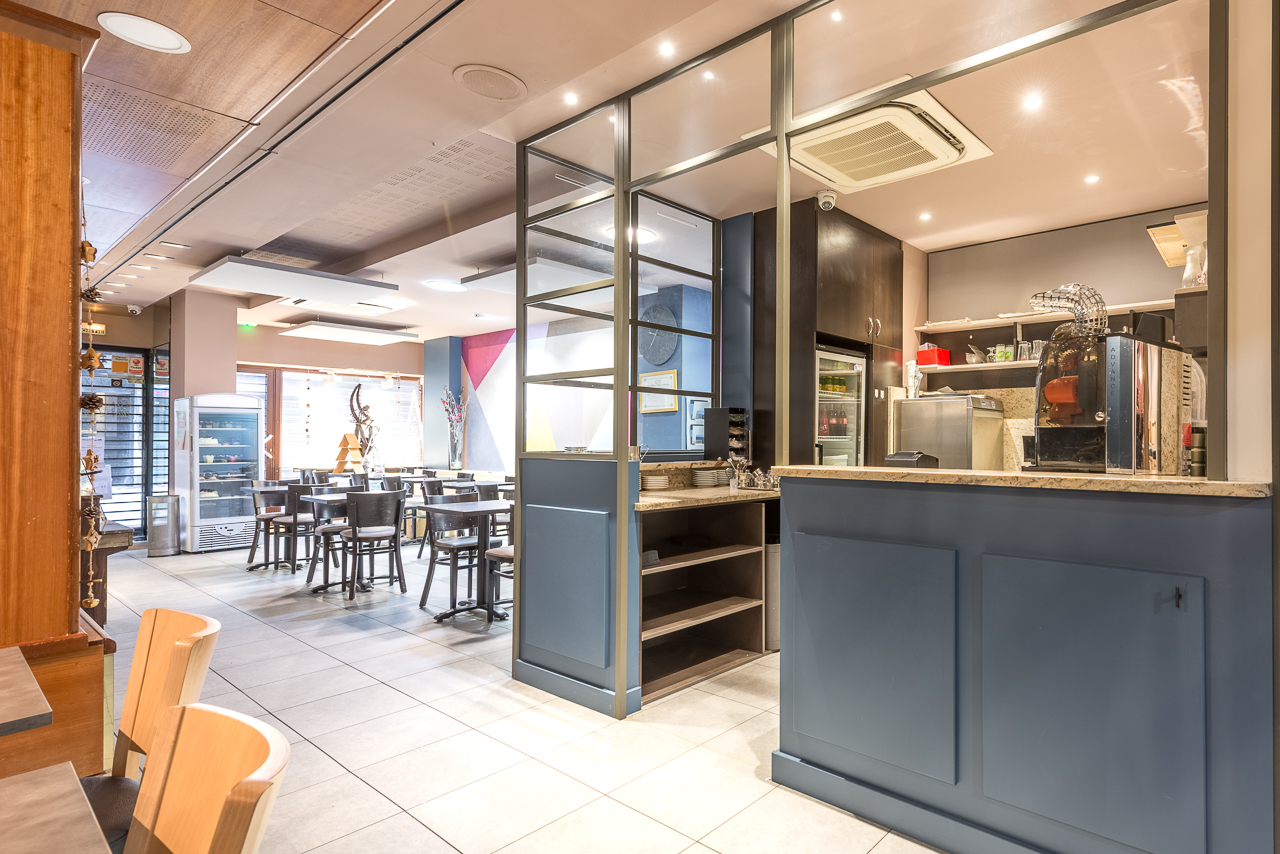 BEFORE / AFTER
The revelation