A charming apartment ideally located in the city center that hasn't been renovated for 10 years and which is running out of steam.
Bringing a touch of freshness and finding creative ways to make the flat stand out in a crowded rental market.
This flat benefits from a South orientation so our first move is to bring natural daylight to the kitchen and the entrance by tearing down a few partitions. Through the creation of a drop ceiling, we revamp the existing lighting and bring in a visual demarcation. We redesign the wall that connects the entrance with the living room and wrap it into a wooden casing that better integrate the three doors hiding the closets and restroom. In the living room, we bring a vibrant touch with a pretty peacock blue. We add a marble kitchen island that serves as a table and a bar. In the bedroom, the cupboard doors are replaced with modern doors adorned with pretty matte black handles. Last but not least, we revamp the bathroom and turn it into a warm and cozy shower room.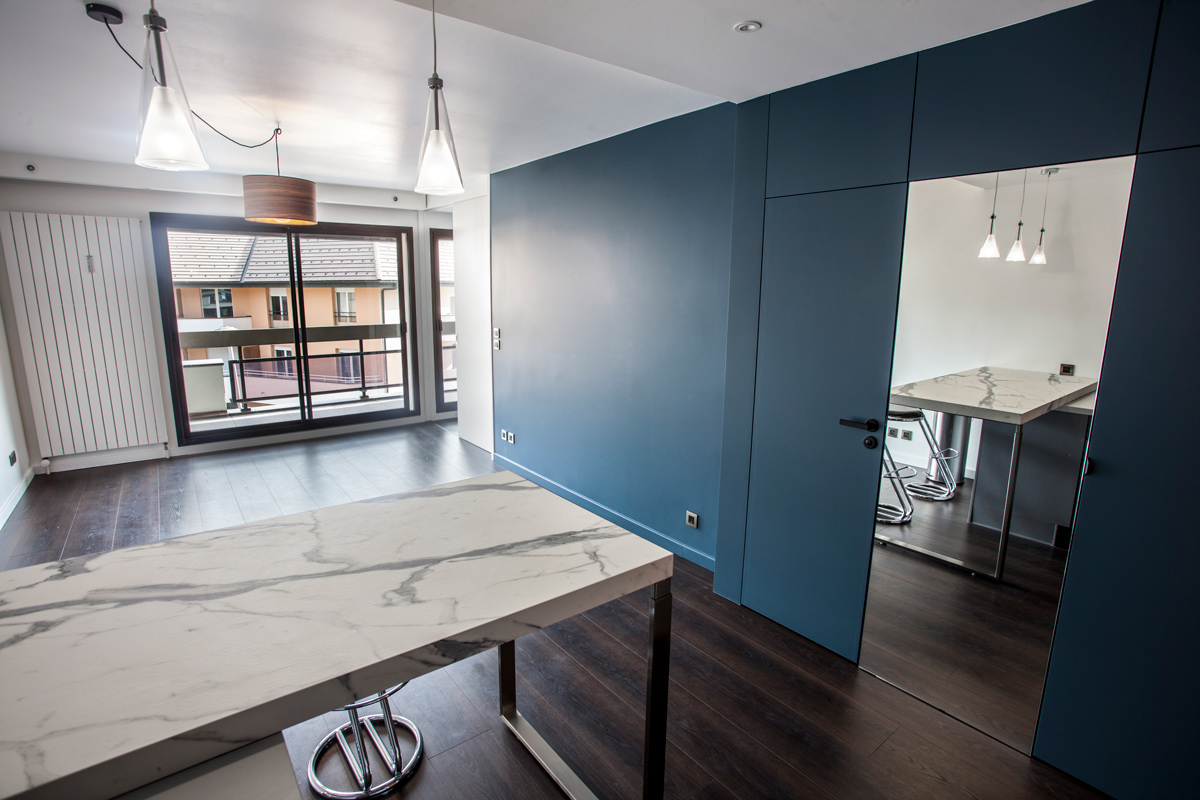 sejour-mur-portes-cachees-bleu-fonce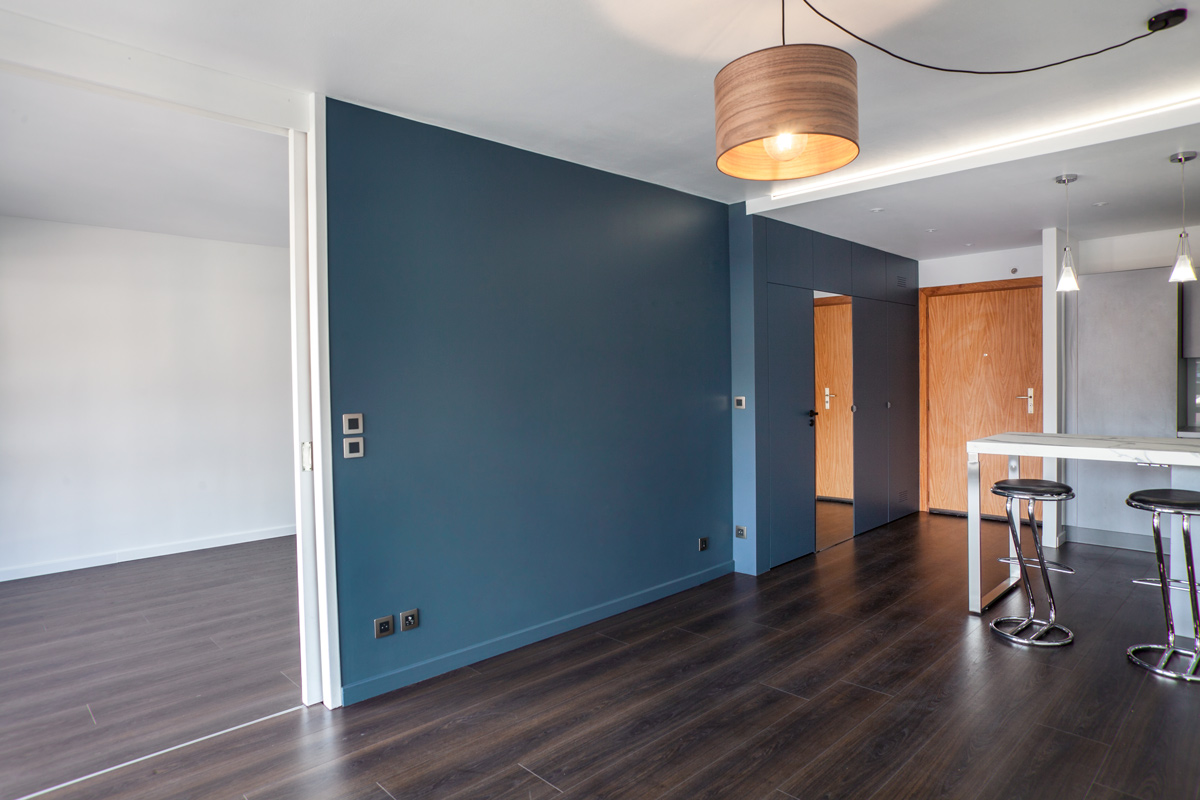 sejour-mur-bleu-bleu-fonce-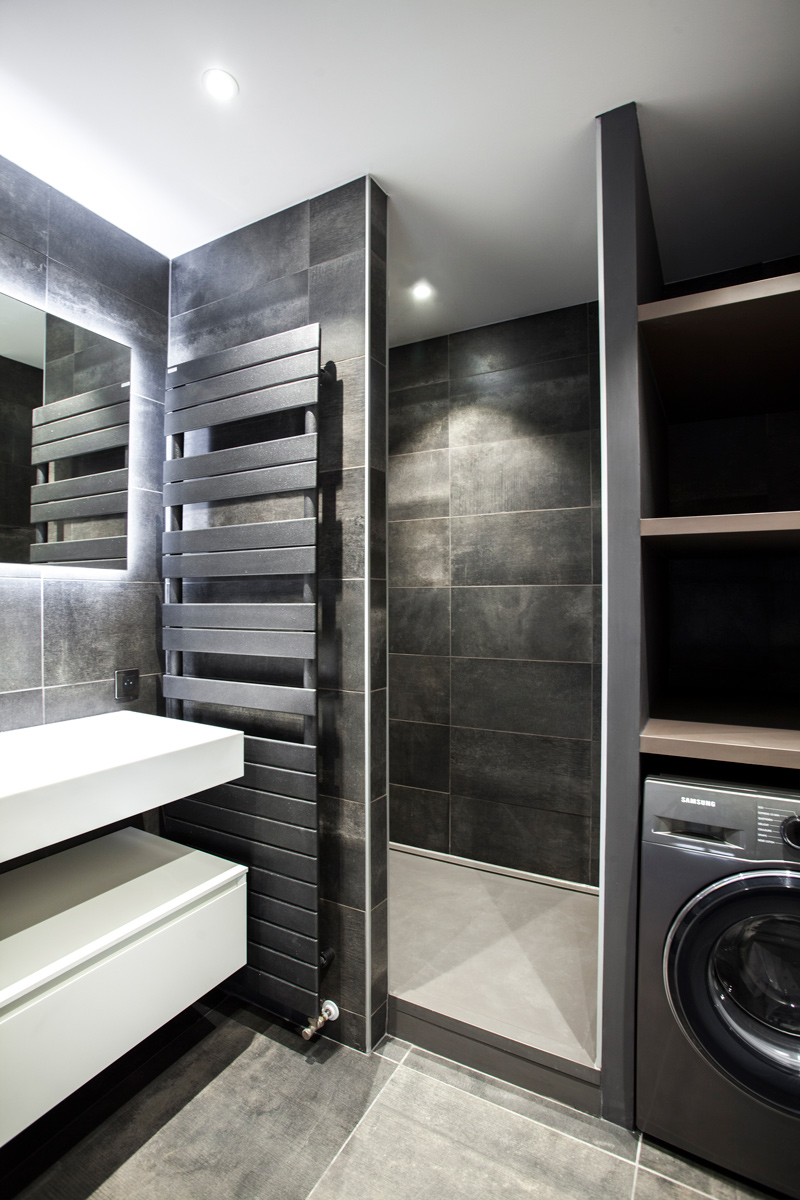 salle-de-douche-sombre-miroir-retroeclaire-3
salle-de-douche-sombre-miroir-retroeclaire-2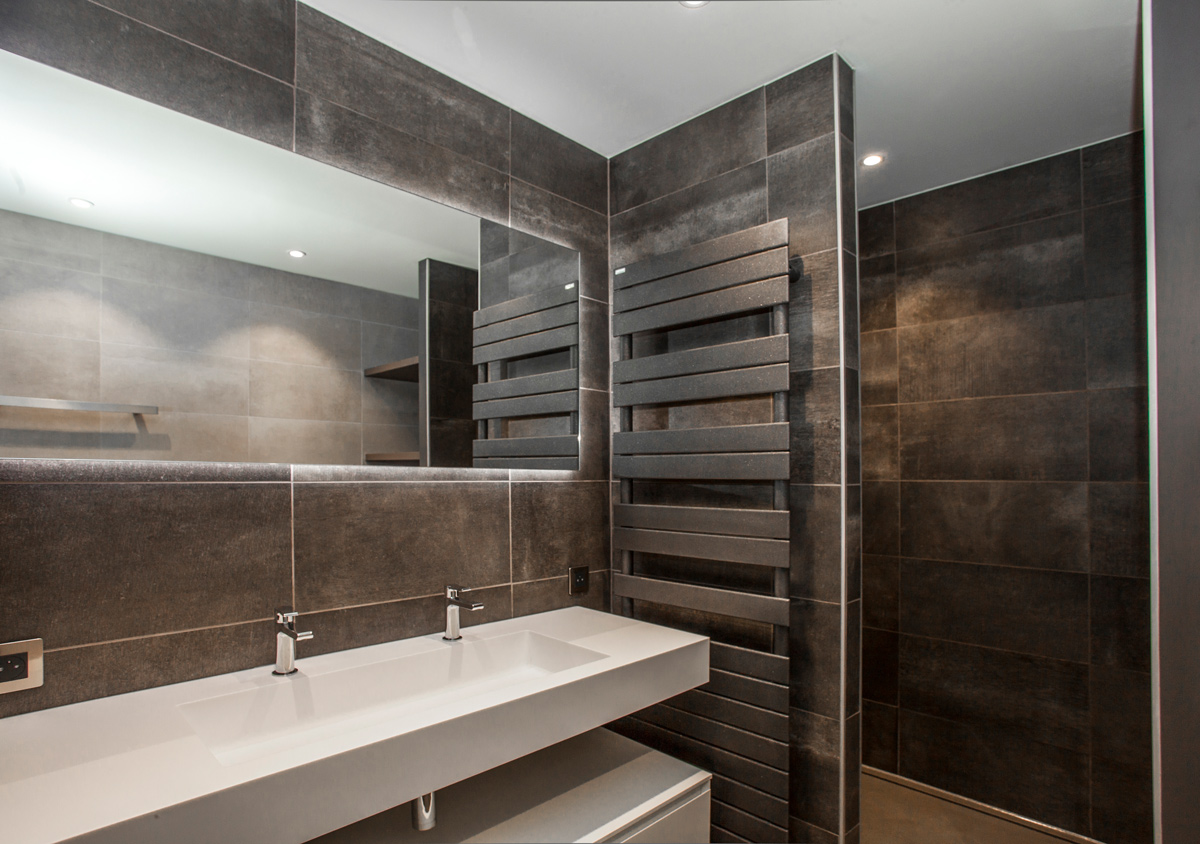 salle-de-douche-sombre-miroir-retroeclaire-1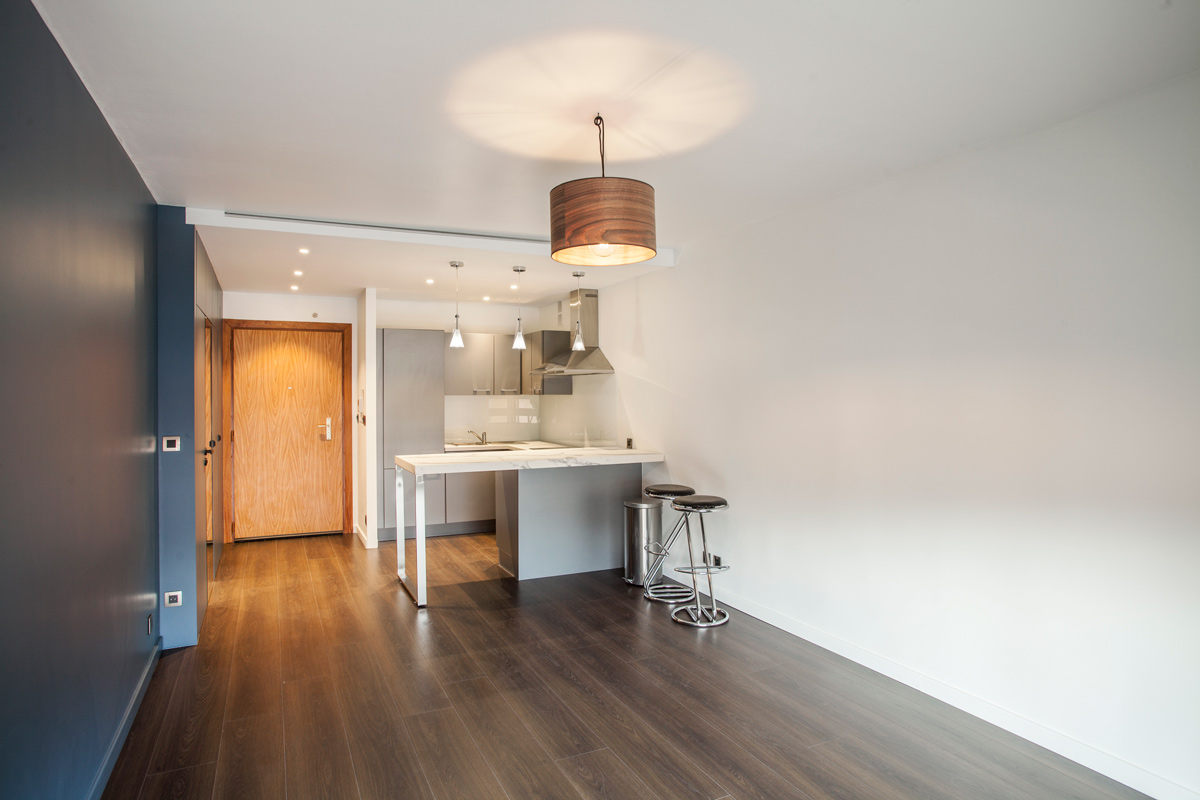 cuisine-sejour-entree-studio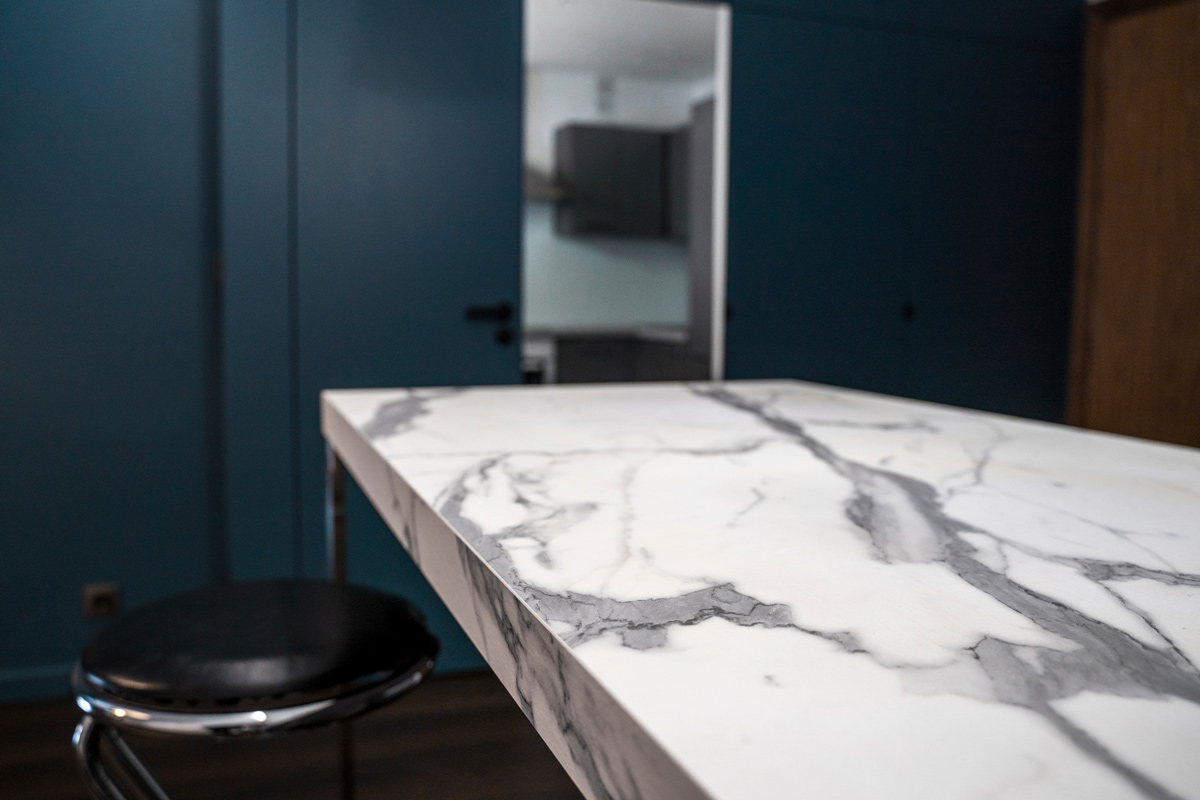 cuisine-plateau-marbre-detail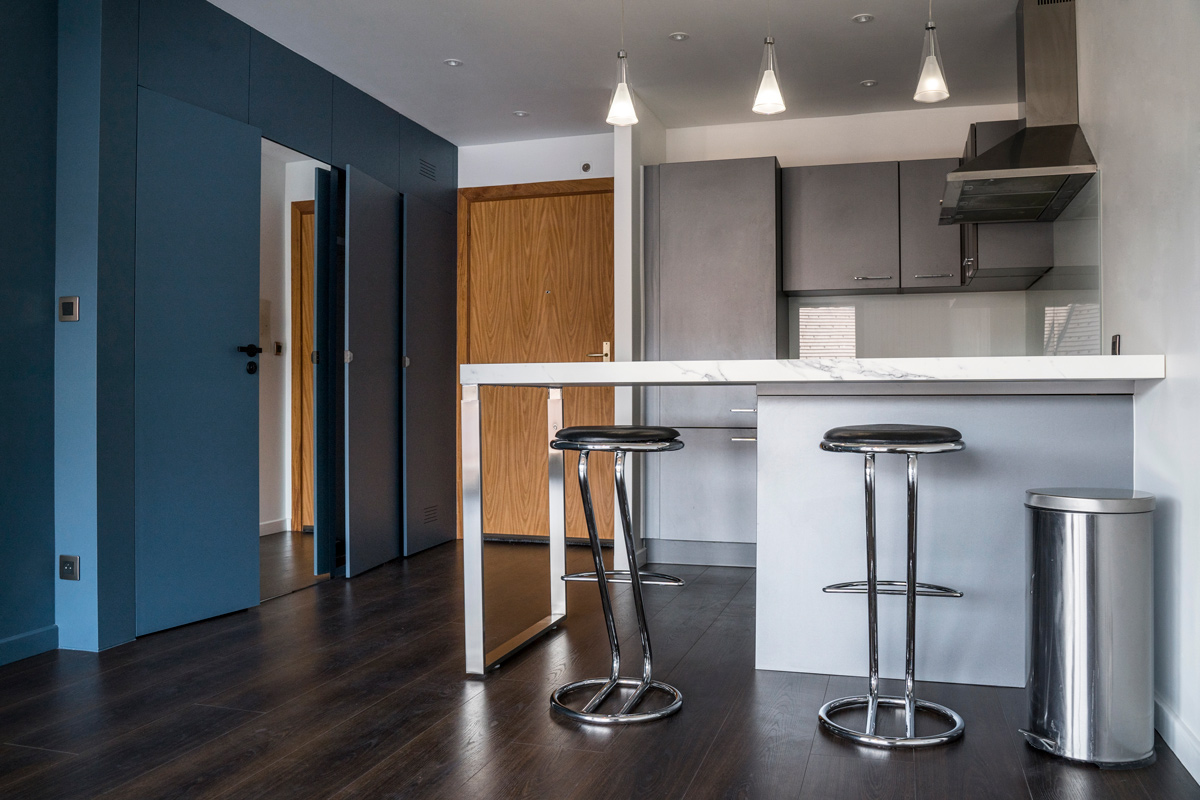 cuisine-entree-ilot-mural-portes-cachees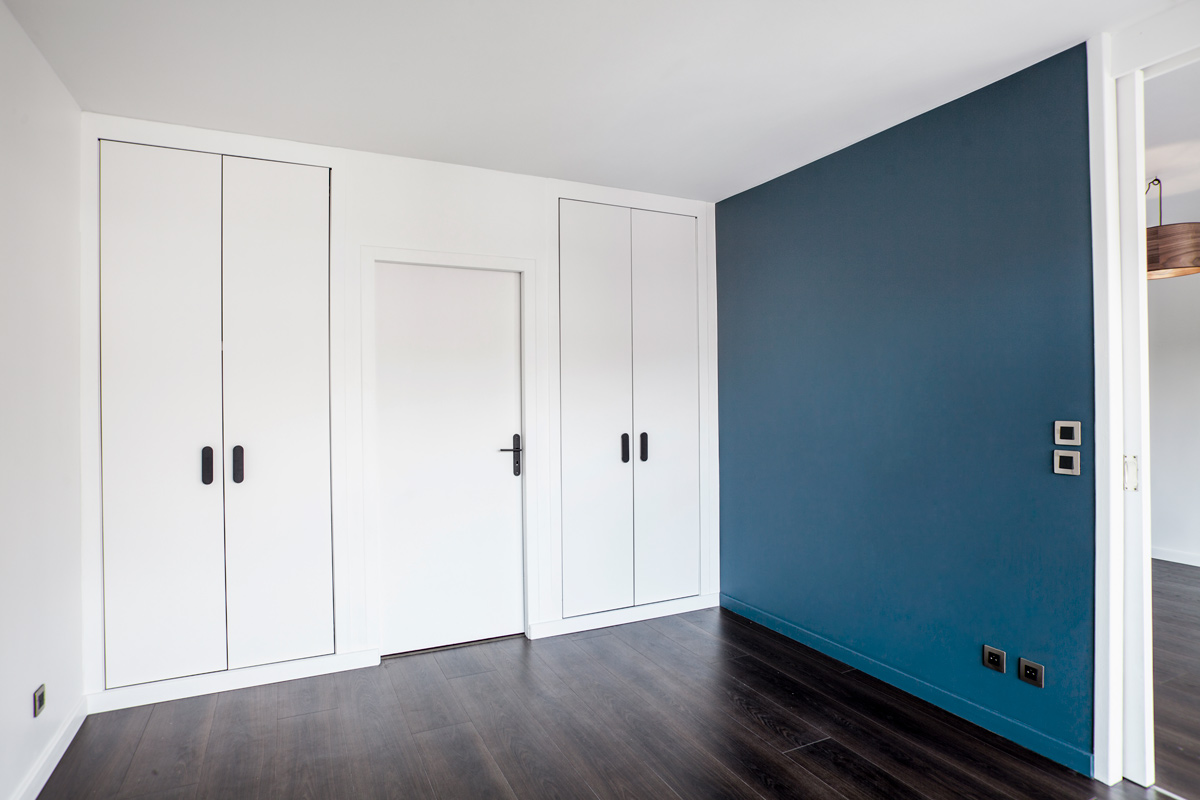 chambre-placard-portes-sur-mesure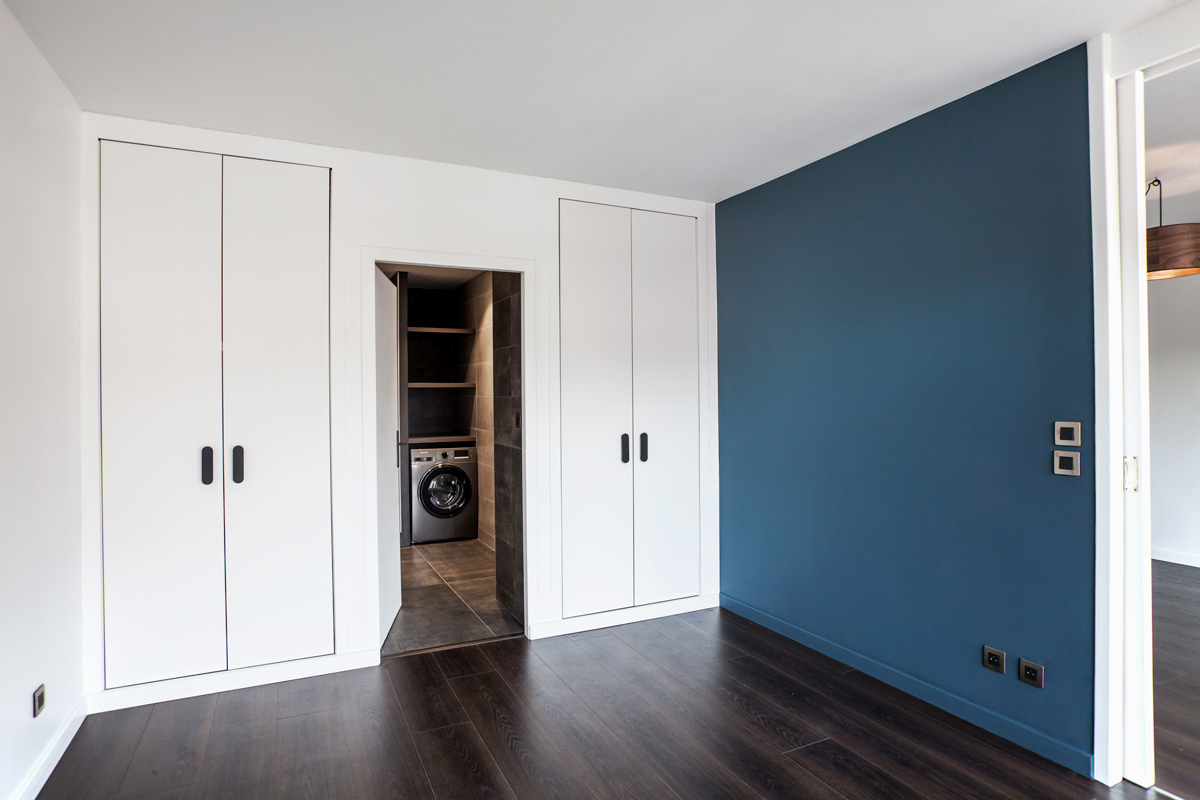 chambre avec placard portes-sur-mesure-sdd
Before / after
the revelation