The parents wish to create a suite on the floor of their charming house to offer more privacy to their teenage daughter.
Going through a radical transformation to transform an old office into a bedroom that matches a teenager tastes and lifestyle and creating a shower room.
What do you do when you need to create a bathroom in a room that has absolutely nothing in place to accommodate water feed channels and sewage disposal ? You find tricks !
By taking advantage of the parental bathroom located right below the future attic suite, we are able to join the existing pipes. We provide a "loft" touch to the room through the set-up of a semi-open partition that delimits space. Finally, and to ensure visual continuity, we selected a specific wet area laminated flooring that was perfect for both the bathroom and the bedroom.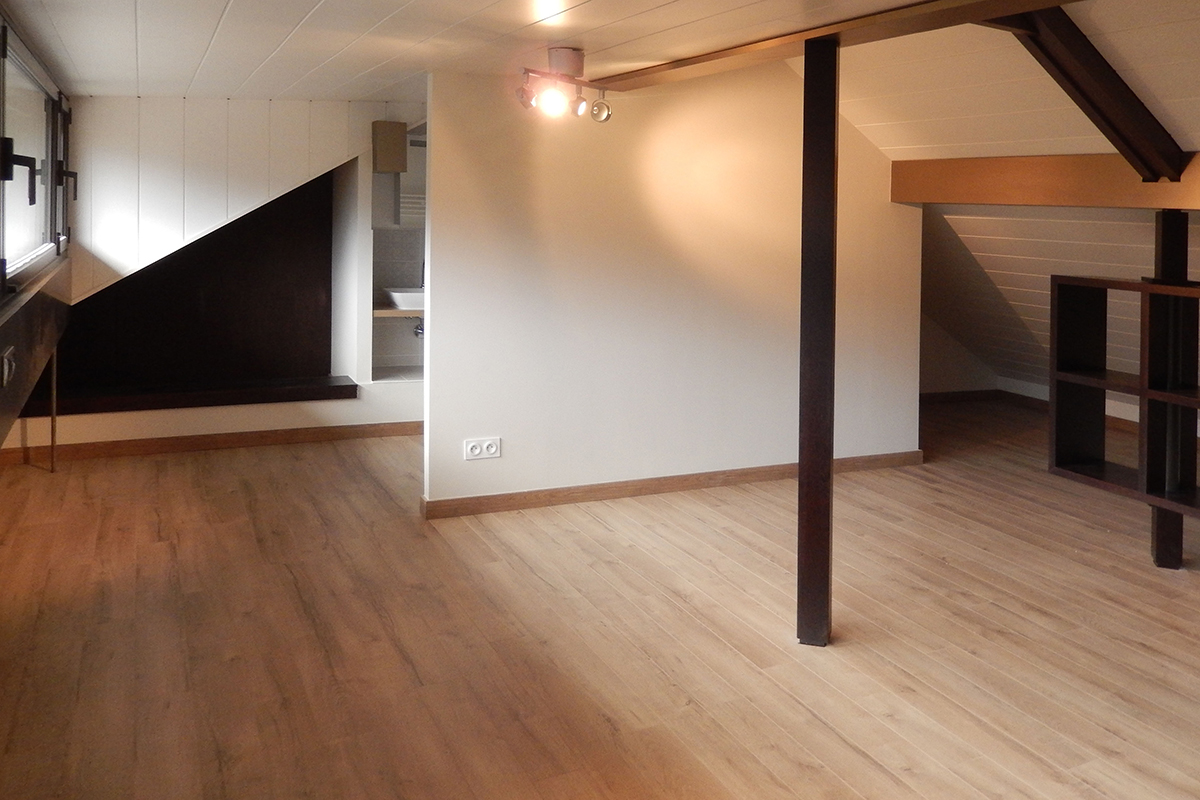 suite-sous-combles-chambre-ado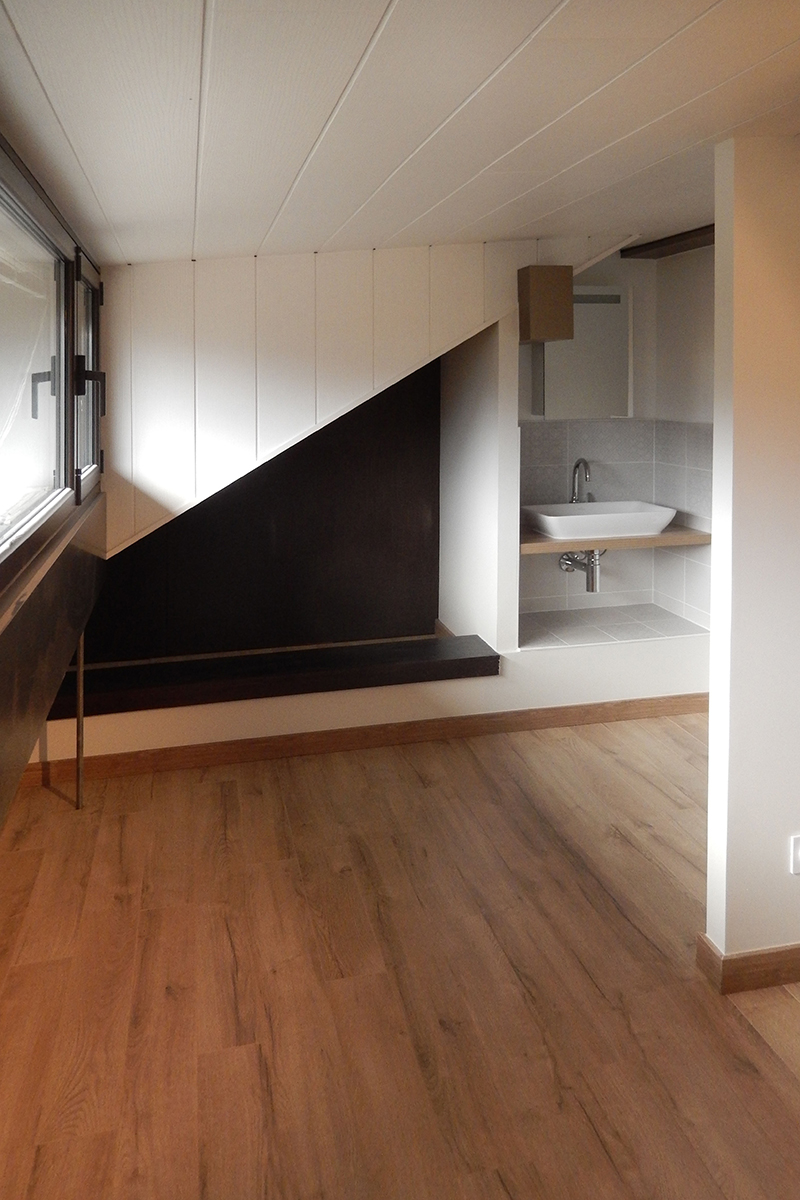 suite-sous-combles-chambre-ado-salle-de-douche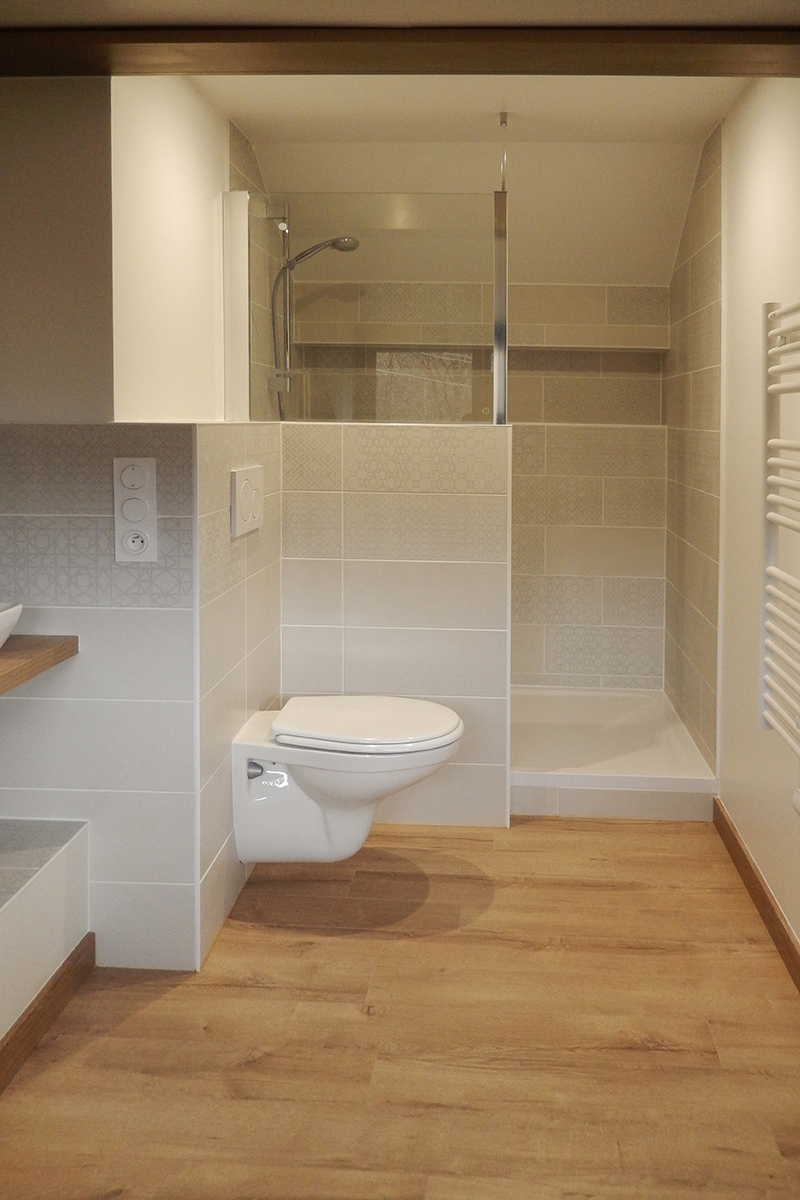 suite-sous-combles-chambre-ado-salle-de-douche-wc
before / After
the revelation